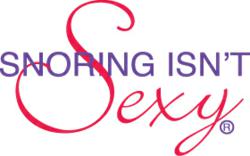 New York, NY (PRWEB) March 08, 2012
It is estimated that approximately 50% of the population worldwide snores and many of these people have obstructive sleep apnea associated with their snoring. Sleep apnea is a serious medical problem causally related to heart disease, high blood pressure, depression and excessive daytime sleepiness leading to vehicular accidents. To address the need to educate those in non-English speaking countries about dentistry's role in the recognition and management of sleep-breathing problems, Snoring Isn't Sexy has embarked on a campaign to translate its web site into multiple languages starting with Portuguese.
Brazil has seen its economy grow rapidly within the past several years becoming the sixth largest economy in the world. In recent years, growth far outpaced the United States and western Europe. With this rapid growth comes an increase in sleep problems. A study published in the Journal of Clinical Sleep Medicine showed that 63 percent of Brazilians had at least one sleep complaint with snoring common in men. In fact, the study showed that twenty-nine percent of people reported having a problem with snoring. Six percent of people in the study complained of "breathing pauses" during sleep which is a sign of obstructive sleep apnea.
"The medical problems associated with sleep-breathing disorders are well known," said Laurence Barsh, DMD, founder of Snoring Isn't Sexy. "With the increase in sleep problems in Brazil, it seemed an opportune moment to introduce dental sleep medicine to both the public and the dentists in Brazil. Because Portuguese is the fifth most common language spoken in the world, translation of the web site into Portuguese was the most obvious first step."
About Snoring Isn't Sexy, LLC
Snoring Isn't Sexy, LLC was founded in 2008 by Laurence I. Barsh, DMD, a dentist who has been involved with sleep medicine since 1992 and who now devotes full time to educating the public about dentistry's role and responsibility in the recognition and management of snoring and sleep apnea. Dr. Barsh and the dentists associated with Snoring Isn't Sexy, LLC feel strongly that management of sleep-breathing disorders is a shared responsibility of both the medical and dental professions.
Snoring Isn't Sexy, LLC consists of independently owned and operated affiliated offices. Visit SnoringIsntSexy.com for a directory of all participating dentists or our dedicated Facebook page at FindSleepApneaDentist.