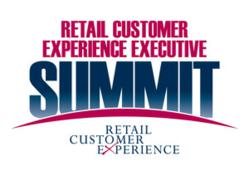 This is not your ordinary conference.
Chicago, Ill. (PRWEB) March 08, 2012
The third annual Retail Customer Experience Executive Summit (RCEES) is set to convene at Hotel Sax in Chicago on August 6-8, 2012.
"This is not your ordinary conference," says James Bickers, host of RCEES and senior editor of RetailCustomerExperience.com. "It is a fantastic opportunity for retailers to get together in a casual setting and learn from each other."
"Interactive sessions will delve deep into topics that are on the minds of retailers today, and the Summit's format will allow collective wisdom in the room to be distilled into concrete, actionable ideas that retailers can take home with them," Bickers adds.
This year's event, presented by RetailCustomerExperience.com and sponsored by NEC, will feature:

Keynote address by Dr. Dennis N.T. Perkins, author of Leading at the Edge: Leadership Lessons from the Extraordinary Saga of Shackleton's Antarctic Expedition.
Keynote address by experience designer Mike Wittenstein on The Apple-ization of Retail.
Retail tour on Michigan Avenue's Magnificent Mile.
Networking reception at the legendary Harry Caray's Restaurant & Bar.
Interactive sessions on Customer Service Training, Mobile Technology, Loyalty Marketing, Pricing Strategy, and more.
A brand new Social Media Boot Camp where experts will work one-on-one with participants to evaluate and improve specific social media strategies.
A full agenda for RCEES is available at summit.retailcustomerexperience.com. Participants may also register through the RCEES website. Early registration discounts are available for a limited time.
In previous years, RCEES attendees have included senior executives and customer experience champions from some of the biggest brands in retail, including Apple, Best Buy, Cabela's, Jo-Ann Fabrics, Macy's, REI, and Target.
Retail Customer Experience Executive Summit is produced by NetWorld Alliance, publisher of RetailCustomerExperience.com, a web portal devoted to helping retailers differentiate on experience, rather than on price. Both the website and the event are founded on the understanding that retail today is fundamentally different than any other time in history and being competitive requires a new, holistic understanding of customers and how they prefer to shop.
# # #