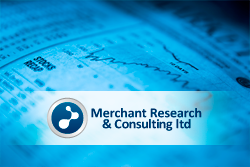 London, UK (PRWEB) March 07, 2012
China remains the major tin producer on the global tin industry arena. Both in mine and smelter tin production this country old the leading position with 44% and 39.5% of world market respectively. Indonesia holds the second place within the tin market.
Tin supplies are believed to be sufficient for the present-day demand coverage. The supply landscape was rather tight and unstable due to the lack of investments into the industry. Today however with new on-stream projects and a number of added facilities across various regions, the market is harmonized. The key global tin resources in Western Africa, Southeastern Asia, Australia, Bolivia, Brazil, China, and Russia are forecast to sustain the production levels through 2017.
Detailed tin industry information and forecasts are presented in research report "Tin Market Review". The report covers insightful analyses of the tin markets across the globe – world, regional and country-wise and offers a deep look into the past landscape and future developments on the market.
The data examined in the report includes the key market statistics on tin production and consumption, demand and supply, trade activities and prices in different periods. Major marketers are profiles and key events in the industry are discussed. Projections are provided up to 2017 and give a full picture of the future market situation – new trends, opportunities, prices and volumes.
Report Details:
Tin Market Review
Published: January, 2012
Pages: 70
http://mcgroup.co.uk/researches/tin
Report Contents:
DISCLAIMER
RESEARCH METHODOLOGY
1. WORLD TIN MARKET
1.1. Tin in Global Industry
1.2. Tin Market Overview
1.3. Tin Prices
2. NORTH AMERICAN MARKET OF TIN
2.1. USA
3. LATIN AMERICAN MARKET OF TIN
3.1. Bolivia
3.2. Brazil
3.3. Peru
4. EUROPEAN MARKET OF TIN
4.1. Belgium
5. ASIAN MARKET OF TIN
5.1. China
5.2. Malaysia
5.3. Thailand
5.4. Vietnam
6. OCEANIAN MARKET OF TIN
6.1. Australia
7. FUTURE OUTLOOK (2012-2016)
LIST OF TABLES
Monthly market monitoring service for tin is also available.
The report on tin has been provided by Merchant Research & Consulting Ltd, an internationally recognized market research agency, specializing in chemical industry. "Tin Market Review" is included into the catalogue "Metals", which also presents studies on Aluminum, Arsenic, Beryllium, Copper, Iron and Steel, Lead, Mercury, Nickel, Silver, Titanium, Zinc markets.