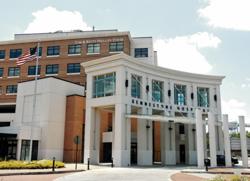 (PRWEB) March 08, 2012
WellStar Health System, headquartered in Marietta, Ga., recently selected PerfectServe's intelligent clinical communication platform to standardize communications system-wide between physicians and nursing, pharmacy and ancillary teams. The not-for-profit system includes five hospitals, five urgent care centers, and the largest non-academic integrated health system in the state of Georgia with nearly 500 employed providers.
The new platform will make it possible for physicians to directly reach each other while giving them the flexibility to control and filter the communications they receive. It will also help nurses, lab, and radiology staff to reach the right physician at the right time, improving operating efficiency and patient flow.
PerfectServe will enable a single, standardized process for staff at WellStar Health System facilities to quickly connect with physicians across the continuum of care. This will allow information to route faster, with greater accuracy, reliability and safety resulting in fewer communication breakdowns.
"Our relationship with WellStar will improve the coordination of care for 1.4 million people in communities across northwest Georgia," said Terry Edwards, PerfectServe chief executive officer. "Once the platform is deployed, front-line staff at all five hospitals will enjoy a single, standardized way to easily contact any member of the medical staff, resulting in enhanced clinical integration and physician alignment."
About PerfectServe
Advancing care coordination across the continuum, PerfectServe's intelligent clinical communication platform makes it easy to connect clinicians — and push relevant clinical information — to the right physician at the right time, in the precise way each physician wishes to be reached. Based in Knoxville, Tenn., PerfectServe processes more than 35 million transactions annually, connecting more than 20,000 physicians in health systems and medical practices across 154 markets in the United States. For more information go to http://www.perfectserve.com, visit Twitter, or call 877-844-7728.
###