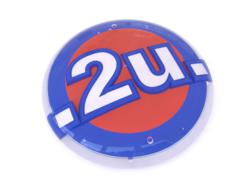 A few simple tips to beat 'bill shock' from gadget insurance experts 2U Ltd.
(PRWEB UK) 9 March 2012
Most mobile phone users in the UK have probably experienced 'bill shock' at some point. But according to a new review by Communications Regulator, Ofcom, that horrifying moment when the blood drains, the heart races and the air is filled with indignant cries of 'It is just not possible. No way am I paying that', has happened to at least 1.4 million mobile phone users in the last six months alone.
The review found that the main factors contributing to 'bill shock' were data download charges, particularly when travelling outside Europe but also in the UK. Easy mobile internet via iPhones and other smartphones is seeing many customers getting caught out; exceeding allowances as they are unaware of how much data is being used when browsing the web or downloading attachments, videos or TV shows. The costs incurred when call limits are exceeded on mobile voice services and when phones are lost or stolen also gave consumers a nasty jolt.
Ofcom's concern over the stress caused to consumers when faced with unexpectedly high bills has resulted in a new plan that aims to work with network providers to tackle the problem - and Ofcom are promising to get tough with providers if they don't comply.
Part of the plan is to try to extend EU Regulations so roaming costs are capped worldwide not just in Europe. Providers are also being asked to voluntarily offer 'clearer' information and advice to consumers on charges in the UK and when travelling abroad, tariffs and ways to prevent unexpected costs. Ofcom also want providers to allow customers to set their own caps on usage and may enforce measures if providers resist.
While we wait to see how successful Ofcom are in their attempts, here are a few simple tips to beat 'bill shock' now, from gadget insurance experts, 2U :
1 - Check Providers Tariffs And Allowances. While many consumers may be familiar with how many free texts, call minutes and GB of internet they are allowed within a price-plan, some of the finer details that can really rack up charges are not so obvious. Charges for accessing voice mails and call or data costs when limits are exceeded can double or treble a bill so find out what these costs are and how they are calculated by calling the provider if they are not clear on the contract or the monthly statement.
Also make good use of favourite or magic numbers and other allowances. With some providers, calls are free to numbers which the user calls most regularly. The user just has to register the favoured number with the provider. Free or discounted calls are often available to numbers on the same network and some providers may be prepared to offer discounts on international calls or calls to 0845 or 0844 numbers which generally cost a princely sum per second or minute for only a couple of extra pounds a month.
2 - Monitor Mobile Phone Usage.
What seems like a extra few minutes of chat could end up costing a small fortune so monitoring calls and internet usage in particular can help consumers stay within the limit of a price-plan and save a packet. The simplest way to check usage is to review previous bills or ask the provider for details of current usage. Some providers allow customers to check usage online and apps for smartphones with detailed infographics which show usage at a glance are also available.
3 - Explore cheap ways to connect from abroad.
Data charges are the most frequent cause of bill shock especially while travelling overseas. These charges are incurred whenever connecting to the internet and downloading data. Most providers offer customers 1GB of internet which for many users is easily enough for checking emails, doing a bit of online shopping or social networking but as Ofcom point out, some smartphones search for updates automatically so users can incur charges without realising it and as prices are not capped outside the EU, calls, texts and data charges can be extortionate.
In Europe, prices are capped with costs at approximately 30p per minute to make a call, 9p per minute to receive a call and 9p to send a text. Receiving texts is free. Mobile network operators also have to apply a mobile internet limit of approximately £42 (50 Euro) and alert the customer when they are approaching the cut off point.
In general, check to see if the network provider offers a Network Bundle that can be cancelled up on return. Find free Wi-Fi areas to connect from while abroad and utilize internet-to-Phone calling systems such as Skype (downloaded before departure to cut costs further). Buy a local SIM in the country visited and enjoy calls at local rates and avoid downloading data, email attachments, videos etc while away. iPhones also have a data roaming function which can be switched off, although one report on Money Supermarket Expert has suggested charges have been incurred despite switching the feature off.
For further tips, see 2u's related article How To Get Cheap Calls Abroad
4 - Unauthorised Calls - Lost or Stolen Mobiles. Consumers are liable for any call charges if handsets are lost or stolen unless an existing gadget insurance policy (or possessions cover if it is a home insurance policy) protects the handset for unauthorised calls. Insurers differ in the amount they will pay up to for unauthorised calls and claims are only accepted if thefts are reported to the police and the insurers within a limited time.
If the phone is not insured, the theft or loss should be reported to the network provider immediately as well as the police. The network provider can then ensure the handset's IMEI serial number is blocked and the SIM barred so no further call charges are run up. All networks issue a designated telephone number on their websites to report theft or loss. Ofcom are hoping to put a cap on call costs consumers are responsible for in the event their phone is stolen.
To find more money-saving gadget tips, compare mobile phone insurance, or check out the latest technology news, visit 2u.co.uk