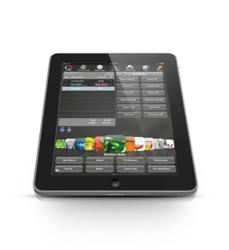 Get to know your customer in a whole new way.
(PRWEB) March 08, 2012
ISISPOS, the iPad mobile restaurant point of sale software company develops software that operates on iPad, iPhone and iPod touch. For hospitality operators of any size, ISISPOS 360° keeps track of customer information, helping restauranteurs personalize each customer touch point. Wait and serving staff will have up-to-date, relevant information at hand when dealing with clients, resulting in a smoother workflow, happier client, and an outstanding customer experience; all elements that profoundly influence profitability, all this is accessed easily via ISISPOS iPad or iPod touch app.
The ISISPOS suite, branded as ISISPOS 360°, provides servers and managers an easy to use mobile experience to greet customers at a glance, and boost customer loyalty. Restauranteurs can build brand recognition and analyze guest spending trends, send personalized messaging and offer real-time rewards.
Whether the operation is a single-location or a multi-unit enterprise chain, with just the touch of a button restauranteurs can manage and nurture the customer relationships through easy access to historical data at every touch point.
ISISPOS offers a different approach to POS for restaurants. For more information visit http://www.isispos.com/ or tweet the company @ISISPointOfSale.
About ISISPOS:
ISISPOS is a revolutionary hospitality point of sale system that combines Apple innovation with powerful business logic; it offers fully featured and easy to use solutions designed for the restaurant industry. ISISPOS provides an anywhere, anyplace web-based interface that produces clear reports and analytics for single or multi-store operations, saving companies time and giving them absolute control over their business operations.
More information is available at http://www.isispos.com.
Media Contact: Paul Perri Executive Vice President paulp(at)isispos(dot)com 416-414-4109