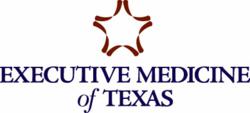 "Too few outlets devote themselves to providing audiences the information and tools they need to take ownership of their healthcare footprint." - Montel Williams
Dallas, TX (PRWEB) March 09, 2012
The physicians at Executive Medicine of Texas, leaders in preventative and proactive health, have moved to the next level with their already popular radio show. After just a little over a year on terrestrial stations, The Staying Young Show is now available on SiriusXM satellite radio Family Talk Channel 131. Listeners from around the globe are able to enjoy the banter of the hosts, which can go from hilarious to serious, but is always educational. Drs. Walter Gaman and Mark Anderson, along with health expert Judy Gaman carry the show well, but often add to the content by bringing on guests that range from celebrities, to authors and scientific experts.
Montel Williams, a recent guest on the show, explains "I enjoyed being a guest on the Staying Young Show and was happy to have been able to share my story and discuss the healthcare projects I am working on. Too few outlets devote themselves to providing audiences the information and tools they need to take ownership of their healthcare footprint." This type of statement seems to be a common sentiment among guests who have taken part in the show's mission to always bring the listener information they can use. "We focus on education first, the entertainment is a bonus. Of course it's hard not to be funny when you work with people like Mark Anderson," says Judy Gaman.
The Staying Young Show, which is named after their top selling book Stay Young: 10 Proven Steps to Ultimate Health, was a natural progression for these health professionals. "People from all over the globe fly in to see us at Executive Medicine of Texas," states Dr. Gaman. "We felt compelled to reach out to those who need good health information but may not have the means to come to our facility." Not a surprising statement coming from a physician who believes in the power of giving back so much that it's mentioned as a way to stay young and healthy in their book and on the show.
Executive Medicine of Texas physicians, Drs. Gaman and Anderson believe that everyone should have a fair shot at making it to one hundred years of age, and that message rings clear in their book, radio show, and television appearances. "The disease processes that plaque our society are, for the most part, preventable. Education is a powerful and necessary tool in preventative and proactive medicine," says Dr. Mark Anderson, "through proper education we will not only save lives, we will save billions in unnecessary healthcare costs."
The Staying Young Show can be heard on terrestrial stations and is distributed for national syndication through Salem Radio Network (AMC-3, SR1 and AMC-8, XDS), available on SiriusXM Family Talk Channel 131, and is a free download on iTunes. The show is an educational and entertaining medical show that takes their mission 'Bring listeners information they can use' seriously.