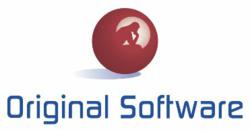 I've not come across such a perfect fit for Oracle EBS testing in my 20 years of experience working in the Oracle space!
(PRWEB UK) 7 March 2012
Original Software, a leading Application Quality Management (AQM) vendor, today announced an innovative partnership with TruTek, a consulting/training organization specializing in Oracle's E-Business Suite (EBS) of applications. For the first time, Oracle customers challenged by EBS upgrades can take advantage of a complete solution combining TruTek's Fast Start Test Packs and services with Original Software's AQM solution.
The partnership will deliver comprehensive planning, execution and management of all Oracle Quality Assurance activities. Mike Swing, CEO at TruTek adds: "We have a wealth of experience in the Oracle EBS environment and have built up valuable test assets and knowledge to make upgrades less painful. The Original Software solution enables us to deliver this knowledge to clients in a reusable form with our Fast Start Test Packs, and the ease of automation means we can help clients get quick wins."
The Oracle EBS community faces multiple challenges as they move from Release 11i to 12.x and potentially beyond to Fusion. This workload is over-laid by the regular and time consuming effort involved with applying and testing Oracle EBS patches. The clock is running because, as Oracle offers extended support until November 2013, they have made it clear that upgrading to R12.x is an essential step to maintain support and enable further upgrades.
"Our customers are telling us that the amount of effort required to upgrade to EBS Release 12.x is a substantial increase compared to previous upgrades. It is time-consuming and costly," says Colin Armitage, CEO at Original Software. "A large part of the work is in the testing and validation phases, which is likely to need to be repeated anywhere from five to ten times during the upgrade process. Once the upgrade is complete, the need for testing doesn't go away – customers need a solution that they can use over and over as new versions are released by Oracle."
Original Software's code-free approach is especially suitable for this challenge because it was designed with End Users and Business Analysts in mind to avoid the need for specialist skills like those required for Oracle's own offering, OATS, and other similar tools. Mike Swing adds: "The code-free nature and user friendliness of the Original Software solution suite was an important factor in our choice to partner with the company. I've not come across such a perfect fit for Oracle EBS testing in my 20 years of experience working in the Oracle space!"
Together, Original Software and TruTek will help Oracle E-Business Suite users build an effective "Oracle application quality eco-system." "TruTek's expertise in Oracle, together with our capabilities in software quality, will support customer requirements to lower the operational costs for upgrading Oracle EBS Suite Release 12 and the ongoing Application Quality Management requirements of Oracle EBS customers," concludes Armitage.
###
About TruTek: (http://www.trutek.com)
TruTek is a national provider of Oracle training and Oracle consulting services, specializing in the E-Business Suite and the Oracle Database. Founded in 1991, the company has been a member of the E-Business Suite Initiative and an Oracle Certified Partner beginning in 1997. TruTek offers Oracle database and E-Business Suite consulting, training and remote services, supporting Financials, HR Payroll, Supply Chain and Procurement. TruTek has also carried out many implementations and upgrades from Release 11i to Release 12. TruTek has a robust R12.1 Upgrade methodology and offers technical R12.1 upgrade training for the DBAs and the R12.1 New Features for Financials for functional analysts.
About Original Software: (http://www.origsoft.com)
With a world class record of innovation, Original Software offers a solution focused completely on the goal of effective quality management. By embracing the full spectrum of Application Quality Management across a wide range of applications and environments, the company partners with customers and helps make quality a business imperative. Solutions include a quality management platform, manual testing, full test automation and test data management, all delivered with the control of business risk, cost, time and resources in mind.
More than 400 organizations operating in over 30 countries use Original Software solutions. Current users range from major multi-nationals to small software development shops, encompassing a wide range of industries, sectors and sizes. We are proud of our partnerships with the likes of Coca-Cola, Cargill, HSBC, FedEx, Pfizer, DHL and many others.
Press contact
Maria Martin
Original Software
+44 1256 338 666
press(at)origsoft(dot)com
Sherri Dudley
Sales Director
801-486-6655
sherri(at)trutek(dot)com