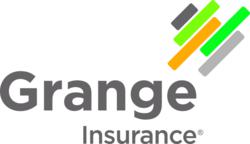 "If you're unsure as to what your policy covers, schedule an appointment with your independent agent. He or she will be able to let you know whether or not you require additional coverage." -Elizabeth Dinnin, president of commercial lines, Grange
Columbus, Ohio (PRWEB) March 14, 2012
If you're making final preparations before your company's busy time of year this spring or summer, it's the perfect time to evaluate your current insurance coverage. Columbus, Ohio-based Grange Insurance offers four important considerations for seasonal employers to address before business starts to peak.
1. Am I planning to hire any seasonal employees?
Landscaping companies, construction companies and several others hire millions of seasonal workers each spring and summer. If you're planning to hire any seasonal employees, including teens, be sure to minimize your risk and properly train all of them on necessary safety procedures. These procedures may include steps to avoid injury and damage to company property.
2. Have I purchased any new equipment within the last year?
This may seem like a simple question, but often when people purchase new equipment at the end of a season, they forget to secure the appropriate insurance coverage for these items. After you've confirmed these new pieces of equipment are insured, also check to make sure the coverage you do have has relevant limits.
"If you're ever unsure as to what your current policy covers, schedule an appointment with your independent agent. He or she will be able to let you know whether or not you do require additional coverage," said Elizabeth Dinnin, president of commercial lines for Grange Insurance.
3. Am I planning to bring a vehicle or other piece of equipment out of storage?
If so, consider taking these vehicles or other pieces heavy equipment to be serviced before you put them back out on the road. Proper service and maintenance can significantly reduce accidents and other safety hazards. And, if any of these vehicles and the tasks they perform are more specialized, you should also double-check with your agent to make sure you're completely covered.
"If you're planning to use any non-traditional equipment like tow trucks or gravel hauling equipment, you may not be covered under your traditional policy," said Dinnin. "However, your independent agent can point you in the direction of the best products on the market to meet your needs and budget. For example, Grange offers an AutoAccel® product specifically designed to address coverage limits as they relate to these more non-traditional vehicles."
4. Have I checked my buildings and various properties for winter damage?
Early spring is the best time to check any buildings or other structures for winter damage. Consider taking a walk around all your properties in an attempt to locate any roof damage, gutter blockages or any other potentially dangerous situations. If you identify any potential issues, address them with your insurance agent immediately.
For more information about Grange's AutoAccel® product, visit http://www.GrangeInsurance.com and click "Business," then "Commercial Auto."
About Grange
Grange Insurance, with $2 billion in assets and in excess of $1 billion in annual revenue, is an insurance provider based in Columbus, Ohio. Through its network of independent agents, Grange offers auto, home, life and business insurance protection. Established in 1935, the company and its affiliates serve policyholders in Georgia, Illinois, Indiana, Iowa, Kentucky, Michigan, Minnesota, Ohio, Pennsylvania, South Carolina, Tennessee, Virginia and Wisconsin. For more information, visit http://www.grangeinsurance.com.