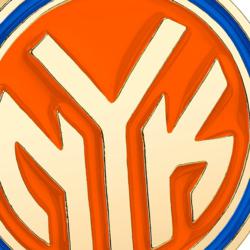 Knicks pieces are flying out the door! Customers are returning to purchase again with friends and fans. We love the product and the marketing benefits are priceless
Beverly Hills, CA (PRWEB) March 07, 2012
Gameplan Jewelry, a California based fine jewelry company, is presenting an expanded collection of Alternative Metals and Enamel jewelry products, produced and developed entirely in the USA.
"Our American made product is superior in design, quality, durability and finish", said Monty Abramov, president of Gameplan Jewelry. "We have put some very talented American jewelers to work and the results are amazing!"
The new collections are officially licensed by the National Basketball Association and feature iconic teams including the New York Knicks, Boston Celtics, Chicago Bulls, Los Angeles Lakers, Miami Heat and all 30 NBA team markets. Prices start at $ 75.
Gameplan's New York Knicks retailer and jeweler Jeff Badler at Maurice Badler Fine Jewelry said recently "Knicks pieces are flying out the door! Customers are returning to purchase again with friends and fans. We love the product and the marketing benefits are priceless."
NBA Jewelry by Gameplan collections are distributed exclusively through independent retailers.
"Savvy Jewelry Retailers are looking to connect with a young and vibrant audience through social media and marketing efforts. Our American made Alternative Metals products are a great solution...while creating excitement with every sale", said Lyle M. Rose of United Brands, marketing agents for Gameplan.
About GAMEPLAN
Gameplan Jewelry designs, creates, produces and distributes quality fine jewelry, including officially licensed NBA and NCAA Jewelry products. Gameplan is led by Creative Director Monty Abramov, best known for his work with MIRABELLE 18K, Celine Dion, Elton John and Elizabeth Taylor jewelry brands. For more information please visit GameplanJewelry.com.