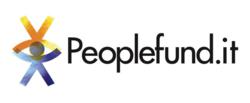 Entrepreneurialism is all about getting real people to back and buy into your ideas with real money. It's about hard work, drive and ambition, not something glamorous you can edit into a half hour TV programme
(PRWEB UK) 7 March 2012
Peoplefund.it's Nick Underhill is to tell an audience of entrepreneurs, banks and Government aides that "Dragons Den and The Apprentice is giving a whole generation of entrepreneurs the wrong impression of what entrepreneurialism is about - it's X Factoring entrepreneurialism."
He will make his remarks as part of the launch of the NGFC at Cass Business School on Thursday, March 8.
"Very few entrepreneurs have the luxury of sitting in front of 4 super wealthy individuals and asking them for money, says Nick. "Or indeed driving round in a limo at Sir Alan's behest in order to show what you can do in a hypothetical situation...
"Entrepreneurialism is all about getting real people to back and buy into your ideas with real money. It's about hard work, drive and ambition, not something glamorous you can edit into a half hour TV programme" says Nick. "It's time to give real support for real life situations."
Nick's company, Peoplefund.it, is a crowd-funding platform launched by Hugh Fearnley Whittingstall's award-winning Keo digital team. It brings people together to back game-changing business ideas in return for rewards. It has been backed by NESTA and one if its first projects raised £40k in 6 days for The Bicycle Academy. Peoplefund.it projects have had support from Lynne Featherstone MP, Three Hungry Boys and Stephen Fry.
The event will also feature a number of other leading views from a number of the UK's top financiers and entrepreneurs.
###