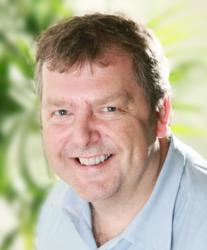 We've made significant inroads into many Global 2000 organizations with extensive international operations," said OpenSpan CEO Eric Musser.
Atlanta, GA, and London, UK (PRWEB) March 07, 2012
OpenSpan, Inc., a provider of innovative user process analytics, optimization and automation solutions, has announced a strengthening of its commitment to international operations with an expanding European sales and services organization based in London. Guy Tweedale has joined the company as Managing Director of OpenSpan's European headquarters.
Increasing pipeline activity, expanding commitments from existing customers and on-going partner success led OpenSpan to expand its London office, according to company CEO Eric Musser. "We've made significant inroads into many Global 2000 organizations with extensive international operations," said Mr. Musser. "OpenSpan is committed to continue to scale our organization to meet the global demand for our technology. We're pleased to have Guy Tweedale to direct our growth in Europe, where we are already leveraging his track record of success with building and leading multi-cultural teams."
Mr. Tweedale brings more than 25 years of technology sales and marketing expertise to OpenSpan. His previous experience includes significant contributions to strategic direction, market expansion, revenue growth, partnership development and customer services for several international software companies. Mr. Tweedale has worked in a number of technology industry segments and product lines, including infrastructure monitoring systems, composite application development services, CRM applications, workflow and process diagramming tools, and other business software solutions.
Prior to joining OpenSpan, Mr. Tweedale was interim managing director and CEO of Azeti Monitoring Solutions. He also served as senior vice president, EMEA for Jacada, vice president of Northern Europe for Saratoga Systems and vice president of EMEA for Extensity.
OpenSpan's international footprint currently includes customers in 48 countries, contributing an average 40 percent to the company's annual software revenue. Among the company's marquis customers are several of the world's largest financial services firms, including three of the "Big Four" banking operations in the United Kingdom. Other OpenSpan customers found on the Forbes Global 2000 list are three of the largest telecommunications and cable providers, and two of the top five healthcare organizations OpenSpan sells direct, via resellers and through OEM relationships.
ABOUT OPENSPAN:
OpenSpan provides technology that improves, accelerates and measures software- and data-driven work on the desktop, driving performance in front-office, retail and back-office environments. Desktop Analytics™ software captures all desktop activity to measure worker performance and work outcomes. Organizations then use OpenSpan's Desktop Automation™ tool for building and implementing user process improvement or process automation solutions across enterprise applications. OpenSpan solutions require no changes to IT architecture or mission-critical applications, providing rapid development and deployment, agile response to changing business needs, and continuous, iterative improvement. OpenSpan customers include Global 2000 organizations in financial services, insurance and telecom, among other industries. Customers report exponential ROI through increased productivity, improved efficiency and enhanced customer experiences. The privately held company is based in metro Atlanta. For information, visit http://www.openspan.com.