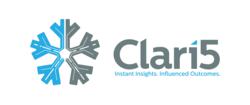 Mumbai, India (PRWEB) March 09, 2012
CustomerXPs, a disruptive Big-Data real-time intelligent software company, today launched its product Clari5 unveiled by group CTO, ICICI, Mr. Pravir Vohra in the presence of high profile Bankers from tier-1 Banks across India. Speaking on the occasion, Mr.Rivi Varghese said "Disruptive real-time intelligence BIG Data solutions like CustomerXPs' Clari5 provide businesses with the ability to analyze and interpret every transaction in real-time. This provides companies with large customer base (like banks, telecom, retail) the ability to predict in real-time and to configure their entire businesses around every individual customer. This collaboration between CustomerXPs, Intel, Red Hat and Enterprise DB has not only enabled us to provide massive scalability of 4000+ transactions per second, but also achieve the results at a fraction of the conventional TCO."
Through the course of the event, CustomerXPs also announced its strategic partnership with Red Hat, Intel and Enterprise DB around CustomerXPs Clari5 and a new performance benchmark for its solution on Red Hat Enterprise Linux, running on the Intel Xeon hardware platform and using EnterpriseDB which was able to demonstrate 4000+ TPS (transactions per second). A first of its kind initiative, the set-up consisted of an EnterpriseDB database running on Red Hat Enterprise Linux 6.0 operating system with servers based on next generation Intel Xeon processors. Different mixes of transactions were carried out to simulate diverse load conditions for Online Transaction Processing (OLTP) measurements. During these tests, a TPS (transactions per second) of 4000+ was achieved for Clari5 Solutions. As part of the unique partnership while CustomerXPs provided the innovative product, Intel supported the exercise with massive processing power. The highly scalable infrastructure was provided by Red Hat in addition to the database made available by Enterprise DB.
The event format itself was unique - designed in un-conference style, industry expert and ex-Banker Mr.Girish Vaidya, Founder, Director IncValue Advisors where the audience of Bankers took centerstage and discussed on the next leap in Banking and how customer interactions could be enriched. On the current needs in banking, technology and customer perceptions, consensus after an intense discussion, as summed up by Mr. Girish was, "The audience felt the need for personalised and contextual service. Balancing security and convenience is another concern in Banking today. Real-time customer understanding is the lynchpin to enhance customer experience and deepen engagement." What also emerged was the need for technology to complement and supplement the Bank's siloes that restricted Banks from providing consistent service.
The launch event was held at Hotel Sofitel, Bandra Kurla Complex, Mumbai on 6th of March 2012 and was held in association with their partners Red Hat and EnterpriseDB.
About Clari5™ Solution
In today's highly competitive scenario, where Banks are seeing eroding customer loyalty, Clari5 provides much needed relief in the form of personalized, relevant interactions allowing Banks to individualize customer experiences consistently across all channels and communication. A disruptive real-time intelligence product, Clari5 provides businesses with the clarity to analyze and interpret every transaction intelligently and in real-time enabling actionable insights. This capability helps Clari5 to provide full circle value from insight to influence during the customer transaction instantly.
CustomerXPs Clari5 Software creates real-time, intelligent products that empower banks with instant insights enabling influenced outcomes of deeper customer engagement and fraud-free transactions. Clari5 identifies and solves, in real-time, complex problems in the areas of customer experience management, contextual right-sell, fraud monitoring and compliance.
The approach adopted is differentiated because of a multi-disciplinary approach involving artificial intelligence, statistical modeling, neural networks, psychology and behavioral sciences. Combined with bleeding-edge technological capability created ground-up, the software delivers right-time, actionable insights that are unparalleled. For more information, visit http://www.CustomerXPs.com/Clari5
The value provided by Clari5 is different in two aspects:
1. Personalized Banking experiences: Every customer is unique and with Clari5, Banks can now enable customized, personalized and rewarding experiences for their customers.
2. Instant results: The insights and the outcomes are initiated due to a customer transaction and importantly, also completed during the transaction resulting in a drastic reduction in outbound overhead while deepening engagement with customers much more efficiently.
Clari5 offers two solutions – one in the area of real-time Customer Experience Management and another in the area of real-time Enterprise Fraud Management.
CustomerXPs Clari5 consists of two real-time, intelligent solutions in the areas of Customer Experience Management and Fraud Monitoring.
Clari5 Customer Experience Management Solution

Delivers instant contextual intelligence across 3 dimensions – tacit, actionable and conversational
Powers every customer interaction with the bank across channels with complete customer understanding
Derives customer understanding from multiple backend systems digested in real-time
Empowers the bank to provide, consistently, the best service to its customers over every interaction.
Clari5 Enterprise Fraud Monitoring Solution

Proactively combats cross channel, cross product fraud
Customer aware solution that monitors 360 degrees digesting all transactions and actions
Silo Breaker solution that combats sophisticated fraud with real-time, actionable insights
Employs intelligent models based on neural network, time series and complex analytics to deliver insights
Reduces overhead of managing multiple point solutions
About CustomerXPs Ltd
CustomerXPs is a Bangalore based IP software Product Company, creates real-time, intelligent products that empower banks with instant insights enabling influenced outcomes of deeper customer engagement and fraud-free transactions. CustomerXPs software identifies and solves, in real-time, complex problems in the areas of customer experience management, contextual right-sell, fraud monitoring and compliance. For details on CustomerXPs visit http://www.customerxps.com/