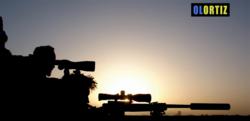 Afghanistan is not just about war.
Quebec, Canada (PRWEB) March 28, 2012
"Bombs, blood, explosions, violence, battles, helmeted soldiers, armed Taliban. These are the images of the Afghan conflict that we are accustomed to seeing. And yet, there is much more. There is another side to this country, Another Side of the Lens. Along with soldiers and misfortunes, there are human beings and moments of joy." This is what Olivier Lavigne-Ortiz, a soldier who was deployed twice to the Kandahar region reveals.
Although he had the unique experience of seeing bullets pass by at close proximity, this is not what most marked this Canadian sniper. This is not at all what he wants to show.
"Transcending political disputes and personal opinions, the perception of this conflict and especially of this country are transformed." (Olivier Lavigne-Ortiz) Without glorifying war, the author wishes to honor those who live through and endure it.
For example, the author shows a group of Afghan children playing at sunrise and sunset, or soldiers laying down their weapons and having fun on swings and slides. Other pictures reveal the daily life of Afghan nomads in their tents, who in the winter keep warm using plastic bottles left behind by the Coalition.
The Other Side of the Lens comprises two volumes that include hundreds of original images about the Afghan conflict. The author, OLOrtiz, has posted 25 photos on his website (OLOrtiz.com).
The first volume was released on March 22, 2012.
The gaze of a person who loves Afghanistan and its people. More than just sniper pictures, the account of a soldier who photographed more than he shot. "Afghanistan is not just a war." That is the message behind this book.