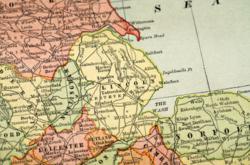 However, as the world has gone more online, we need to move with the times...
Basingstoke, UK (PRWEB UK) 22 March 2012
Website designers in Lincolnshire are few and far between due to the rural nature of the county; many of the larger design agencies are based in Lincoln, Grimsby or Scunthorpe. This was the problem that a large agricultural equipment supplier in Grantham faced as they were looking for a larger website design agency that had resources and facilities to build a more professional website to replace the basic one that was set up by a temporary student in 2003.
There are tens of thousands of website designers around the UK, but the client in Grantham was looking for a local designer that did have experience in designing farming related websites. Websites are websites, however if a designer does know the sector and has designed similar websites in the past, then there will naturally be more synergy.
The owner of the agricultural plant supplier said, 'The site we had was so basic, but was designed in the early days; we are not really web based as all our business comes from direct sales to our customers. However as the world has gone more online, we need to move with the times and were looking for a skilled design agency to create something really punchy. We selected a website designer suggested to us by Marketing Quotes that is based in Grimsby purely based on their experience. They had some nice websites in their collection and know the agricultural sector, they should start work on the new site shortly, hopefully it will look good.'
Anne Richards works with Marketing Quotes website designers and added 'industry experience does play a roll with how a site looks, websites do need to stand out as unique, but also need to communicate a message to the visitors. We understand there have been a couple of meetings so all being well, the site should look good and work great.'
About Marketing Quotes - Marketing Quotes is a free service to UK businesses to help them get free advice and quotes from local marketing agencies that have experience in their industry sector.