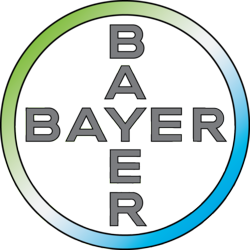 We (farmers) need to embrace and own the word sustainable. We need to define it ourselves and stand up and say we are doing sustainable things. We are very proud of what we do and need not be afraid to be part of the conversation.
Research Triangle Park, NC (PRWEB) March 08, 2012
Propelling the future of agriculture was a central theme at the 2012 Ag Issues Forum, hosted by Bayer CropScience in Nashville, Tenn., last week. Thought leaders discussed the challenges of and solutions for feeding a growing population through sustainable food, fuel and fiber production.
The attendees, mainly agricultural media, were asked what they believe is the most important benefit of sustainability for farming operations. Through text message responses, 52 percent chose "leaving a legacy and protecting the future." Another 33 percent responded that the most important benefit is "increased efficiency and profitability." These two responses also rang true for growers polled in the Bayer CropScience Commodity Classic booth later in the week, and were echoed in the presentations given by a panel of five farmers representing diverse operations and geographies.
"We (farmers) need to embrace and own the word sustainable," says panelist Nancy Kavazanjian, farm partner and office manager for Hammer & Kavazanjian Farms and Hammer Grain LLC near Beaver Dam, Wis. "We need to define it ourselves and stand up and say we are doing sustainable things. We are very proud of what we do and need not be afraid to be part of the conversation."
Kavazanjian's family has adopted many sustainable practices including strip tilling, cover cropping and precision ag, plus the use of a wind turbine to generate electricity for the farm. Through soil mapping they are able to identify soil productivity and apply fertilizer only where it is needed throughout the field, which reduces overall use. They are also very active in community events and organizations to foster greater understanding of how the farm helps the local economy.
Ryan Weeks, panelist and farmer from Juniata, Neb., says, "In order to be a farmer, sustainability needs to be one of your core values. My dad calls farmers active environmentalists because we focus our practices on what will leave the land in better condition for the next generation."
Being from Nebraska, water usage is very important to Weeks, so they have installed water sensors in their fields to monitor the saturation and need to irrigate. Like Kavazanjian they are reducing tillage, using RTK steering (which reduces fuel use and time) and sampling soil composition to ensure maximum input application.
Bob Meek, CEO of Wada Farms in Idaho Falls, Idaho represented the produce portion of the industry and discussed practices they are following to be sustainable in the eyes of their food retailers, including publishing an annual report to track yearly progress. In addition to water management and precise input applications, Wada Farms focuses on using their personnel resources wisely.
"If a farmer is not sustainable he won't make it. We need to be good stewards of the land to continue to operate on it. We are in this for generations." Meek adds, "Farmers have been using resources—land and employees—wisely the whole time, but have not been promoting it."
Ryan Kirby, panelist and farmer from Shreveport, La., and John Weinand, panelist and farmer from Hazen, N.D., both shared that their sustainable practices are based on what makes good business sense.
"I adopted cutting-edge practices to improve profitability and do the best things for our business in the long run," says Kirby. "Smart business decisions tend to be the best environmental decisions also, like precision ag and conservation tillage. The majority of those in ag are already doing very sustainable things; we just need to tell the story."
Kirby was one of the first farmers in his area to adopt precision ag technologies. He has seen it significantly reduce waste, time and costs, and encourages other farmers to do the same for the economic and environmental benefits. Kirby was also the recipient of the 2011 Top Producer Young Farmer Sustainability Award presented by Bayer CropScience.
Weinand is careful not to plant the same crop type in a field multiple years in a row to maintain soil nutrients and reduce diseases and pests that correlate to one particular crop. Like the others, he uses mapping and variable rate technology to reduce inputs, time and cost.
"In the beginning my sustainable practices were driven by economics." says Weinand. "My land is so important to me that I rotate my crops, reduce soil erosion, use variable rate technology and many other tools to improve our land. And I take every opportunity I can to share my personal story, to tell people to eat what we grow because they are good products."
The panelists also shared a big hurdle: helping other farmers define sustainability and share the message with non-farmers.
"We face a great challenge to help food retailers understand that the definition of sustainability will be different with different crops and locations," says Meek. "For example, we have different needs, inputs and practices to grow potatoes in Idaho than they do in Wisconsin."
Producing enough food, fuel and fiber to feed a burgeoning population while protecting the planet and its people will be an ongoing discussion for thought leaders and farmers alike. Those involved in agriculture have a compelling story to tell.
"Based on the discussions during this year's Ag Issues Forum, sustainability is obviously a common thread through everything we are doing in agriculture right now," says Nick Hamon, Head of Sustainability for Bayer CropScience North America. "Be confident and comfortable in the value we are bringing because the story of ag is a particularly good one."
Video interviews with each of the panel members and members of the Bayer CropScience team from the 2012 Ag Issues Forum are available on the newly launched BayerCrop Science social media hub, connect.bayercropscience.us.
###
About Bayer CropScience
Bayer is a global enterprise with core competencies in the fields of health care, nutrition and high-tech materials. Bayer CropScience, a subgroup of Bayer AG with annual sales of EUR 6.830 billion (2010), is one of the world's leading innovative crop science companies in the areas of crop protection, non-agricultural pest control, seeds and traits. The company offers an outstanding range of products and extensive service backup for modern, sustainable agriculture and for non-agricultural applications. Bayer CropScience has a global workforce of 20,700 and is represented in more than 120 countries. This and further news is available at: http://www.press.bayercropscience.com.
Contact:
Bayer CropScience Media Hotline, 1-877-879-6162, or
Beth Roden
External Communications Lead
Bayer CropScience
Tel: (919) 549-2030
Email: beth.roden(at)bayer(dot)com
Twitter: bayer4cropsUS
Mike Opperman
Charleston|Orwig
Tel: (262) 563-5100
Email: mopperman(at)charlestonorwig(dot)com
Find more information at http://www.bayercropscience.us.
USA-BCS-2012-0089
Forward-Looking Statements
This release may contain forward-looking statements based on current assumptions and forecasts made by Bayer Group or subgroup management. Various known and unknown risks, uncertainties and other factors could lead to material differences between the actual future results, financial situation, development or performance of the company and the estimates given here. These factors include those discussed in Bayer's public reports which are available on the Bayer website at http://www.bayer.com. The company assumes no liability whatsoever to update these forward-looking statements or to conform them to future events or developments.