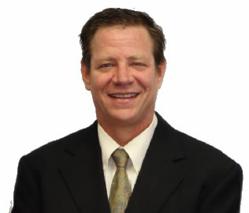 This is still very much a buyers' market, and with all indicators pointing toward the desirability of Sarasota real estate, buyers should not wait to take advantage of these low prices and interest rates to invest in a Sarasota home.
Sarasota, FL (PRWEB) March 08, 2012
Indications from credible real estate and investment prognosticators point to a turnaround in the Sarasota, FL real estate market. With home prices ticking upward, a limited inventory of homes on the market and long-term interest rates still below 4 percent, buyers who have been in a virtual standoff with sellers are starting to blink.
Dan Lawrence, owner of Residential Funding Corp. in Sarasota and an MMLS Licensed Lender, noted that this is a very attractive time to buy. "Long-term mortgage rates are lower than they've been in 48 years, meaning that a buyer's purchasing power is greater per dollar. Buyers can maximize their investment from the outset by working with a buyer agent who fully understands the market."
Choosing an agent to represent your interests is as crucial as choosing the right property, according to Regina Brassil of True Real Estate. "Buyers should do their homework on the agent or broker they choose to represent them," she advised. "Look for a professional company with a history of successful closings (we have closed 97 percent of our transactions), represented by agents and brokers with credentials that indicate up-to-the-minute continuing education and a solid reputation within the real estate community."
Lauren Kohl, a real estate attorney with Gibson, Kohl, Wolff & Hric, P.C., in Sarasota, recently closed her 10,000th transaction. She agrees with Brassil: "It's important for buyers to use an accredited buyer's agent. They hold a stronger fiduciary duty to the buyer, but most important is the duty of loyalty. Buyer agents represent only the interests of the buyer."
"The climate is so different now," Kohl continued, "with online transactions, short sales and bank-owned sales becoming a bigger part of the market picture. Buyers should look for an agent who has consistently kept up on continuing education."
One such broker/agent is William True, Licensed Sarasota Real Estate Broker, who heads the True Real Estate office in Sarasota. Besides appearing on the cover of Sarasota Realtor® Magazine (November 2011), he has amassed 18 specialization credentials and designations – a rare accomplishment.
He explained, "The market is constantly in flux, and I believe it's imperative to keep up with the needs of our clients as circumstances change and a new 'normal' emerges. I want to represent the buyer in negotiations to the best of my ability and with the most current information available."
True's credentials are impressive, with his most recent being the prestigious Certified Luxury Home Marketing Specialist (CLHMS), offered through the Institute for Luxury Home Marketing of the National Association of Realtors® (NAR).
Here's a short explanation of each of True's accreditation's, many offered and trademarked through the NAR. Together they weave a solid, comprehensive compendium of education, expertise and experience.
ABR (Accredited Buyer Representative). This affiliation offers ongoing specialized information, programs and updates that help agents stay on top of the issues and trends in successfully representing home buyers.
ABRM (Accredited Buyer Representative Manager). This is the only Buyer Representation Designation for managers, brokers and owners.
AHWD (At Home With Diversity) indicates an agent or broker's commitment to equal housing opportunities for all clients, especially first time minority home buyers.
BPOR, (Broker Price Opinion Resource) provides REALTORS® with knowledge and skills to reduce risk and increase opportunities to create professional and accurate Broker Price Opinions.
CIPS, (Certified International Property Specialist) comprises 2,500 real estate professionals from 50 countries and is the specialty membership group for global business practitioners of NAR. The designation focuses on culture, exchange rates, investment trends, and legal issues.
CLHMS (Certified Luxury Home Marketing Specialist) prepares brokers and agents for the increasing sales of U.S. properties to international buyers.
CNHS, (Certified New Home Specialist) is recognized as Real Estate's #1 certification representing professionalism in working with builders and new home buyers.
CRB (Certified Real Estate Brokerage Manager) is one of the most respected and relevant designations offered in real estate business management.
CRS (Certified Residential Specialist) is the symbol of excellence in residential real estate.
e-PRO focuses on the changing market, creating an online presence and reputation management, as well as creative uses of technology.
GREEN designates a Realtor® who can effectively seek out, understand, and market properties with green features.
GRI (Graduate, Realtor® Institute) designees are recognized nationally as having a solid foundation of knowledge and skills to navigate the current and ever-changing real estate climate.
RCC (Residential Construction Certified) means that the agent has completed training in materials, methods, terminology and details of residential construction.
RSPS (Resort & Second-Home Property Specialist) indicates that an agent is specialized in buying, selling or management of second homes in a resort, recreational and/or vacation destination.
SFR (Short Sales & Foreclosure Resource) is the mark of an agent who knows how to help buyers pursue short sale and foreclosure opportunities.
SRES (Seniors Real Estate Specialist) addresses the real estate needs of the fastest growing market in real estate: clients over the age of 50.
TRC (Transnational Referral Certification) courses prepare real estate professionals to integrate international referrals into their business plans.
Lawrence, Brassil, Kohl and True all agree that Sarasota is the destination to consider. Recent distinctions put the city as the home of the #1 beach in the nation, Siesta Beach; the #1 ranking for families on spring break vacation; the #1 retirement destination in America; and #9 in the hunt for the nation's most desirable relocation cities.
"This is still very much a buyers' market," True stated, "and with all indicators pointing toward the desirability of Sarasota real estate, buyers should not wait to take advantage of these low prices and interest rates to invest in a Sarasota home."