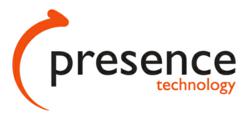 Atlanta, GA (PRWEB) March 22, 2012
Presence Technology, an international software provider of multi-channel Contact Center solutions, announced a new Contact Center Dialer initiative in North America. The Presence "Dialer Challenge" offers Contact Centers the opportunity to run a trial of the Presence Dialer, prior to making a purchase decision. The Dialer Challenge aims to beat any dialer on the market, achieving a minimum 20% increase in productivity over a current dialer.
The program details include a 2 day onsite trial at the Contact Center, including agent training. The trial includes 1 Outbound Campaign and Custom Scripting for 20 agents.
John Franco, Vice Presence of North America for Presence Technology, explains, "Presence Technology has a superior dialer, and we are prepared to prove it. In our first Dialer Challenge, we achieved actual results of a 40% increase in productivity, and contacts per hour increased from 14 to 18. The goal of this initiative is to illustrate the power and effectiveness of the Presence Dialer, and we are confident in the results."
To obtain further details of the Dialer Challenge, visit http://www.presenceco.com/dialer.
About Presence Technology
Presence Technology is a worldwide leading provider of Multi-Channel Contact Centre solutions that enable contact centers to optimize resources and increase efficiency in the interaction between companies and their customers. Presence has a portfolio of global clients, served by a team of highly qualified professionals, with a network of strategic partners in Europe, Africa, Latin America and the United States supporting their projects around the world.