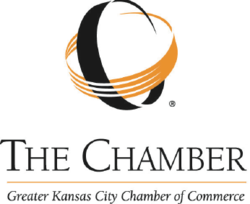 (PRWEB) March 08, 2012
Think Big Partners and the Greater Kansas City Chamber of Commerce announce "IgniteKC" as the winner of the naming contest for the 2012 Kansas City conference on innovation and entrepreneurship, which will take place on June 20, 2012 at the H&R Block corporate headquarters building in downtown Kansas City.
Think Big Partners and The Chamber opened up the naming contest earlier this year to foster community involvement from innovators, entrepreneurs and creative minds. IgniteKC, the new official name of the conference, was selected earlier this week by a committee made up of members from The Chamber and Think Big Partners.
"This conference is a step in the right direction for Kansas City," said managing partner and co-founder of Think Big Partners, Herb Sih. "We hope that the event ignites a collaborative spark between entrepreneurial organizations, large Kansas City-based corporations, small businesses and creative individuals alike."
IgniteKC, formerly known as The Chamber's Innovation Conference and Think Big Partners' Think Big Kansas City, is a day-long conference and will be hosted by H&R Block. The mission of the conference is to help build the "City of Entrepreneurs", provide startup education for area entrepreneurs, and help foster innovation and creativity in Kansas City.
"Hosting the IgniteKC conference in Kansas City builds upon The Chamber's Big 5 goal to make Kansas City 'America's most entrepreneurial city,'" said Jim Heeter, president and chief executive officer of the Greater Kansas City Chamber of Commerce. "We're delighted to bring this opportunity to the region since small business and entrepreneurship are key to growing the region's economy."
IgniteKC is looking for leaders in the Kansas City business community and beyond to get involved through sponsorship and speaker opportunities. To learn more about how to get involved, please visit http://www.kc2012.com (site subject to change) or call (816) 842-5244.
About the Greater Kansas City Chamber of Commerce
The Greater Kansas City Chamber of Commerce is the area's oldest and only regional chamber of commerce, serving both Kansas and Missouri companies throughout the Kansas City metropolitan area. Founded in 1887, 2,500 companies and organizations belong to The Chamber, including most of the community's major employers.
The Chamber's mission is twofold: to provide responsive and committed leadership that builds a vibrant and thriving community and to assist members in growing businesses. For more information, visit http://www.kcchamber.com.
About Think Big Partners
Think Big Partners is an early-stage startup accelerator and mentorship-based collaborative network located in Kansas City, Missouri. Think Big Partners has successfully launched or grown over 100 successful companies with its creation of coworking spaces, entrepreneurial conferences, essential services, startup resources and funding. To learn more about Think Big Partners, please visit http://www.thinkbigpartners.com.
###