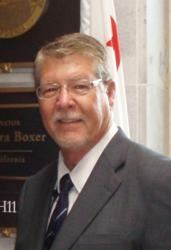 This app is easy to use
--- a major time saver
for busy educational leaders looking for a quality product.
Sacramento, CA (PRWEB) March 08, 2012
Presented in an easy to use and understandable format, this teacher observation and evaluation tool is a modern day answer for high performing teachers, staff developers, coaches, and school principals supporting quality classroom instruction in their schools.
The app enables users to identify, organize, clarify, and provide immediate feedback to classroom teachers regarding their instructional practices using online teacher evaluation tools. Along with personalized observation teacher notes, the real time response helps to foster trust and clarify expectations. Relying on everyday language, practitioners can identify strategies and instructional techniques that are observed, keep track of their observations using http://www. Lookforapp.com [teacher evaluation __title__ ] samples, and communicate those results instantly to the teacher by email while still in the classroom.
This timesaving app is designed to support excellence in the classroom and school staff development by promoting quality instruction and identifying examples of best practices. LookForApp.com has been designed by school leaders who have been successful with both challenging and high performing schools. When used properly, it is intended to promote reflective, professional, and collegial conversations about instructional practices and help clarify what standards look like. LookForApp.com can be helpful in enhancing teacher staff development at the school site by further identifying techniques and strategies for instructional excellence.
Take a look today at http://www.lookforapp.com - a classroom observation tool used by effective educators to enhance educational staff development.