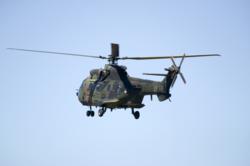 We are in a highly competitive industry and ned to have a good PR agency...
Basingstoke, UK (PRWEB UK) 23 March 2012
PR agencies in London are varied in their experience, from finance, architecture, FMCG and a whole range of other industry sectors; this was the problem that a major defense business faced when they approached Marketing Quotes in November 2011. The task was to find a few PR agencies that had experience and knowledge of the UK defense industry in order to help boost brand exposure. The defense client have exhibited at a range of UK and international defense exhibitions, however needed a specific media drive to help build their exposure both in the the UK and international markets.
The UK does a lot of business overseas and selling weapon systems and defense systems is a growing industry and a big source of revenue for the UK economy.
A source at the defense contractor said 'we are in a highly competitive industry and need to have a good PR agency that can both help us manage our brand in the UK, but also position us on the international market to help us sell more systems in the emerging markets. We did appreciate Marketing Quotes as they were able to point us towards 3 great looking PR agencies that had experience of the defense industry, after meeting each of them we did settle on one from central London that had more experience in the international defense industry.'
An account manager from the successful PR agency added 'we were really pleased to be awarded the project, they have a wide range of products that we are looking to help them promote both in and out of the UK markets. Our PR agency has done a lot of work with defense businesses here in the UK, so we feel we are up to the challenge of helping them expand their profile at home and abroad; we know about PR for defense companies so feel we are a good match'.
Anne Richards (who works for Marketing Quotes) added 'we are pleased we were able to help out; weapon sales and defense related products are in great need at the moment and the UK has a strong industry for manufacturing defense related products. It all helps bring money into the UK economy which is great news, we hope the PR campaign is fruitful.'
About Marketing Quotes - Marketing Quotes is a free service to UK businesses to help get free advice and quotes from local marketing companies that have experience in their industry and market.