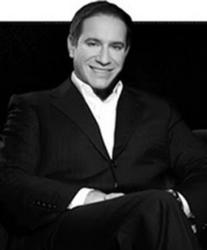 Beverly Hills, CA (PRWEB) March 08, 2012
– Dr. Kevin Sands, leading cosmetic dentist in Beverly Hills, has rejoined the elite Haute Living Haute MD Network. An exclusive invitation-only group, the doctors representing the network are at the pinnacle of their industries. Dr. Sands was handpicked for his exceptional skill in cosmetic dentistry. Boasting a Rolodex full of high-profile celebrities, he has worked with the likes of Kim Kardashian and Charlie Sheen. Haute Living Magazine will feature Dr. Sands as an exclusive Haute MD.
Read more about him here. http://www.hautemd.com/doctors/dr-kevin-sands/
###
About Haute MD Network
The exclusive Haute Living Haute MD Network is made up of the most prestigious doctors across the US. Doctors are revered and invited for their skill in one of nine specialties: Breast, Face, Smile, Nose, Skin, Body, Bones, Hair, and Lasik. The Haute MD blog is frequently updated with groundbreaking news, trends and events in the industry, and is the ultimate source for finding the best doctor in your area. Visit http://www.hautemd.com today.
About Dr. Kevin Sands
After graduating from the University of Southern California School of Dentistry, Dr. Sands continued his education in the disciplines of cosmetic and laser dentistry. He has trained with some of the most prominent cosmetic dental specialists in the world. Dr. Sands is a member of the American Academy of Cosmetic Dentistry. He opened his own cosmetic dentistry practice in 2000, and has clients ranging from the highest profile celebrities to average people who want to change their lives by improving their smiles.
On his free time, Dr. Sands donates his time to charitable efforts including Operation School Bell, Boys & Girls Club, LA Mission, Project Chicken Soup and Angel Food.