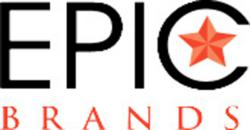 Elkridge, MD (PRWEB) March 07, 2012
The EPIC Brands Cheer and Dance Event Producers are pleased to announce the 2012-2013 Event Schedule. The schedule currently includes American Cheer and Dance Academy, Spirit Unlimited, and Reach the Beach Nationals dates for next competition season, and CheerStarz events will be added shortly as requests for those events come in. The schedule includes a multitude of great events in exciting venues throughout the country, so there is an event suitable for every team imaginable, from small pop warner teams to top all star cheer gyms.
Please be sure to continue to check back at this schedule, as we plan to add events, change dates, and change venues in an effort to accommodate the most teams as possible.
To see the current schedule, please click here