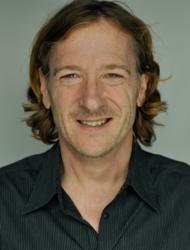 "After taking a ride and hearing some of Gabriel's ideas for integrating the e-bike in public and private commuter networks, I became convinced this was perfect for the emerging mobility market."
Portland, Oregon (PRWEB) March 07, 2012
Conscious Commuter Corporation, a startup focused on reinventing the electric bicycle, today announced that Chris Paine has joined their Advisory Board, according to Bob Vander Woude, President and CEO.
In making the announcement, Mr. Vander Woude stated, "Chris is no stranger to the electric bicycle or sustainable transportation. He will bring valuable expertise to our company as a visionary and an entrepreneur at a time when we are reaching a critical point in our development process. We are thrilled to have him on board."
Chris Paine's award winning documentary feature films Who Killed the Electric Car (2006), Revenge of the Electric Car (2011) and Charge (2012, as producer) go behind the scenes to explore the emerging electrification of the vehicle fleet. Mr. Paine's prior experience includes his technology company, Internet Outfitters, went public in 1999 as part of AppNet/CommerceOne. He also co-founded Mondo-tronics, an educational robotics retailer and materials provider for the Mars Pathfinder mission. Chris's environmental work includes campaigns to stop nuclear testing in Nevada, slow freeway expansions in northern California, and document oil spills. He also serves on the Advisory Board of the Black Rock Arts Foundation in San Francisco.
"I met Bob and Gabriel Wartofsky (co-founder and CTO of Conscious Commuter) last December while promoting Revenge of the Electric Car, and was immediately drawn to the comprehensive design of the Gabriel's e-bike," said Mr. Paine. "After taking a ride and hearing some of Gabriel's ideas for integrating the e-bike in public and private commuter networks, I became convinced this was perfect for the emerging mobility market."
Mr. Paine joins Geoff Wardle, Director, Advanced Mobility Research at Art Center College of Design, on Conscious Commuter's Advisory Board. Mr. Wardle has spent nearly 30 years as a professional designer and a design educator. With a BA in vehicle and mechanical engineering and a master's degree in automotive design, he's held consultancy positions with many automotive companies around the world. Mr. Wardle also founded OnGoing Transportation, dedicated to bringing together a brain trust to frame a blueprint for the nation's next 50 years of transportation needs. His research projects include the future of urban bus travel, new categories of personal commuting vehicles and personal rapid transit systems.
About Conscious Commuter Corporation
Conscious Commuter Corporation is helping shape the future or urban mobility by solving the first and last mile commute problem. Conscious Commuter's lightweight, intuitively folding electric bike takes people to the nearest bus stop, car-share, rail station, or even their destination without a sweat.
Conscious Commuter's vision includes a patent-pending multi-modal public transportation system integrating its bike with a smart bus hub network to increase both efficiency and desirability of public transportation.
Conscious Commuter is a trademark of Conscious Commuter Corporation. All other names mentioned herein may be trademarks of their respective owners.
###