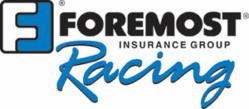 GrandRapids, MI (PRWEB) March 08, 2012
The Foremost® social media team will be riding into Bike Week 2012 in Daytona Beach, FL March 9- March 17 and is planning to show a behind-the-scenes look at the exciting event and the race teams that the company sponsors.
"Being involved in professional racing and bike building is important to Foremost and allows us to sponsor the products we insure," says Randy Slotten, director of marketing. "We value our sponsorships and are able to advocate safety through these channels. Daytona Bike Week is one event where we are able to promote our sponsored teams and bike builder personally."
Slotten says that the Foremost social media initiatives are a great outlet for race safety and team information. The Foremost Facebook page, Twitter feed and blog will be inundated with Daytona Bike Week from March 9-March 20.
"Our social media team at Foremost is very involved with our racer teams and partners and keeps our Facebook and Twitter constantly updated. Bike Week will be a great opportunity to really highlight our sponsorships and give a behind-the-scenes look at the exciting world of Bike Week," says Slotten.
Foremost is proud to sponsor numerous race teams and a well-known bike builder for the 2012 season. Among the teams Foremost sponsors, the Pegram Race team and the MotoSport.com/TiLUBE/Foremost Insurance Supercross team will be competing at the Daytona International Speedway during Bike Week. Darwin Motorcycles, builder of the Foremost choppers, will also be in attendance at the event. Check out all the exciting posts, photos and video from Bike Week 2012 at the Foremost Facebook page, http://www.Facebook.com/ForemostInsurance, Foremost Racing Twitter feed, http://twitter.com/foremostracing, and Foremost blog, blog.foremost.com.
Foremost wants you to be safe in whatever adventure you choose. To learn more about Foremost products or to share feedback, visit http://www.Foremost.com. A part of the Farmers Insurance Group of Companies®, Foremost Insurance Group ("Foremost") has been a leader in personal lines insurance since 1952. Foremost is headquartered in Caledonia, Michigan. Farmers is a trade name and may refer to Farmers Group, Inc. or the Farmers Exchanges, as the case may be. Farmers Group, Inc., a management and holding company, along with its subsidiaries, is wholly owned by the Zurich Financial Services Group. The Farmers Exchanges are three reciprocal insurers (Farmers Insurance Exchange, Fire Insurance Exchange and Truck Insurance Exchange), including their subsidiaries and affiliates, owned by their policyholders, and managed by Farmers Group, Inc. and its subsidiaries. For more information about Farmers, visit http://www.Farmers.com, or http://www.Facebook.com/FarmersInsurance.
# # #