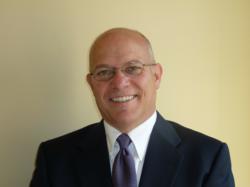 People from all walks of life can be successful in the [professional] cleaning industry. We just want to help them along the way
West Chicago, IL (PRWEB) March 08, 2012
Tornado Industries, a leading manufacturer of professional cleaning tools and equipment, has announced on their Facebook site the launch of a new program created specifically to help building service contractors (BSCs) run their businesses more effectively and profitably.
The program, called the Business of the Business Program (BBP), will include an ongoing series of business tips and suggestions designed to address the needs and concerns of cleaning contractors.
The tips and suggestions will be posted on the company's Facebook site.
"One of the remarkable things about the professional cleaning industry is that it is relatively easy to start and build a [cleaning] business," says Michael Schaffer, president of Tornado Industries.
"However, operational problems can materialize once the business is up and running. The BBP program is designed to help entrepreneurs get through those hurdles."
Among the subjects Schaffer says the program will address include:

Billing issues
Cash flow problems
Equipment/product purchasing
Customer relations
Hiring/firing
Employee/independent contractor issues
Tax concerns
"The bulk of the professional cleaning industry is still made up of mom-and-pop operations," says Schaffer. "People from all walks of life can be successful in the [professional] cleaning industry. We just want to help them along the way."
Visit us on Facebook at: http://tiny.cc/sq5ql