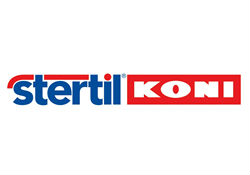 We make the process of buying the best Stertil Koni heavy duty lifts as easy as possible.
Newark, NJ (PRWEB) March 08, 2012
Leading heavy duty lift supplier, Hoffman Services, offers streamlined processes under the New Jersey state contract. It means State Using Agencies can get a premium Stertil Koni vehicle lift quickly and efficiently.
With Hoffman Services, state agencies that require premium heavy duty Stertil Koni lift equipment have four key processes to fulfill.
1. Download a copy of the NJ State Contract.
2. Include a copy of the Stertil Koni New Jersey Business Registration – Hoffman has a copy on file. Certificate # 1347100.
3. Complete the State of New Jersey W-9 form.
4. Speak to Hoffman Services to get pricing and seal the deal.
"We make the process of buying the best Stertil Koni heavy duty lifts as easy as possible," said Matthew Morgan of Hoffman Services. "State agencies in New Jersey are now able to get the best automotive lifts and we look forward to assisting them. And when you sign with Hoffman, you get top class engineering and maintenance of your lift equipment."
Hoffman Services has an extensive heavy duty and light duty range. View their online catalog or set up a free consultation on their website, http://www.hoffmanservices.com
About Hoffman Services
Hoffman Services is one of the oldest and largest hydraulic lift, heavy duty lift and garage equipment suppliers in the United States. It has a reputation for quality, knowledge, and reliability working with some of the biggest companies in the world. Hoffman Services provides all types of lifting equipment and excels in the area of heavy duty equipment. They can assist with in-ground car, bus and truck lifts as well as surface-mounted and portable automotive electric lifts. In business since 1926, Hoffman Services is a company built on trust. Visit http://www.hoffmanservices.com