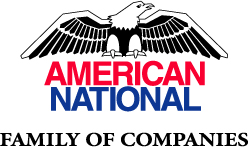 SPRINGFIELD, MO (PRWEB) March 09, 2012
American National Property And Casualty Company (ANPAC®) has catastrophe claim teams on the ground to assist policyholders impacted by the recent tornados, high winds and hail across the South, Midwest and Atlantic Coast.
ANPAC encourages those with damage to their property to take the necessary steps to prevent further damage only if it is safe to do so. Unless immediate action is needed to prevent further damage, it is requested that policyholders wait to complete repairs until an inspection of the property can be completed. If emergency repairs are made, the damage should be documented prior to the repair, if possible. All receipts related to repairs should be saved so they can be included in claim reports.
For vehicle damage claims, appraisers will be available to assist with vehicle inspections. For those policyholders that need repairs, ANPAC offers a directory of recommended Car Care Repair (CCR) facilities. ANPAC claims representatives are able to help policyholders find a nearby Car Care Repair (CCR) facility and then notify the shop to be expecting the damaged vehicle. All work at participating repair facilities is guaranteed by ANPAC's Lifetime Service Guarantee. Further information, including local shop locations, can be found at anpac.com.
Policyholders that need to report a claim can contact the ANPAC 24-hour claims hotline at 1.800.333.2860 or report their claim online at anpac.com from a computer or mobile device. Advance payments for living expenses and emergency situations may be available. ANPAC clients are urged to talk with their local agent for expedited payment options, or note the need for an advance when they file their claim.
ANPAC has created a storm recovery resource center at anpac.com/stormrecovery with important information for clients impacted by the recent storms.
American National Property And Casualty Company is headquartered in Springfield, Missouri. It is a subsidiary of American National Insurance Company (ANICO) of Galveston, Texas. American National Multiple Line Exclusive Agents offer a combination of life insurance, annuities, property and casualty insurance for personal lines, agri-business, targeted commercial exposures and other services. Multiple Line Exclusive Agents serve individuals, families and business owners. Go to anpac.com for more information.