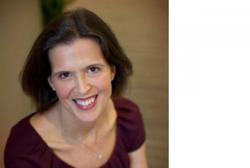 Boston, MA (PRWEB) March 08, 2012
Reenie Kelleher has joined Interaction Associates as Director, Operations, based in the firm's Boston Headquarters. Interaction Associates is a 40-year leadership development innovator that helps global clients drive business success by developing high-involvement work cultures and leaders at all levels.
"We're delighted to welcome Reenie as an exciting addition to Interaction Associates," said Linda Stewart, President and CEO of the firm. "Her operations experience will be valuable as we expand our company's global reach. Her management track record is impressive, and we look forward to her contribution to offering even better service to our leadership development clients worldwide."
Prior to joining Interaction Associates, Kelleher was Senior Vice President of Operations Keystone Partners, and a Partner and Director of Client Services at Camden Consulting Group. She was also Director of Sales and Marketing and a Facilitator of Corporate Training Programs for Outward Bound Professional, and held positions at Sara Lee, Inc and Jordan Marsh.
Kelleher holds B.A.s in Sociology and Human Development from Boston College, and has published articles on leadership development and succession planning.
About Interaction Associates
Interaction Associates is a 40-year innovator of advanced methods for developing leaders in global companies. We help organizations build collaborative cultures and achieve excellence in a new measure of ROI — Return on Involvement — where employees go "beyond engagement" to share responsibility for business results. We develop leaders at all levels through consulting, learning and coaching with a focus on building leaders' proficiency in collaboration, strategic thinking, and self awareness. With offices in Boston and San Francisco, IA client services include organization-wide consulting, learning solutions, and coaching via a Global Talent Network. For more info: interactionassociates.com
This press release was distributed through PR Web by Human Resources Marketer (HR Marketer: http://www.HRmarketer.com) on behalf of the company listed above.