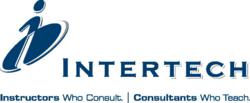 HTML5 is revolutionizing the abilities of browser-based applications.
Saint Paul, MN (PRWEB) March 09, 2012
Intertech (http://www.Intertech.com) will deliver a webinar on HTML5 on April 12, 2012 from 9:00 AM to 11:00 AM CST. This webinar is free and registrations are limited.
Today's developers must create content that is compatible with more types of web browsers than ever before. Besides the many different browsers for the PC and Apple, other platforms without mice or keyboards, such as tablets and smart phones, add more user interface requirements to web sites.
To keep the web sites portable and to keep their skills current, developers must embrace the new features of HTML5 and CSS3. It's also their job to ensure their pages gracefully fall back to stock content when a user's browser doesn't support all the new features. Thankfully, HTML5 is quickly being adopted by the newer platforms and their many user agents (web browsers).
This free seminar will introduce and demonstrate the effectiveness of HTML5 and CSS3 by highlighting the new HTML5 concepts, elements, and attributes. It covers the current state of HTML5 and CSS3 support by today's browsers. It also demonstrates today's most popular JavaScript libraries (polyfills) that can add normally unsupported HTML5 and CSS3 features for older browsers. Specific topics covered include new HTML5 tags, form elements, input elements and validation as well as best practices for audio and video support.
The current level of support for HTML5 by today's web browsers is a moving target, with results changing almost daily – and it's picking up steam. Get a head start on HTML5 and CSS3 with this free webinar and start using HTML5.
Intertech offers HTML5 training and HTML5 consulting. See site to register for the free webinar and to see Intertech's full software development training and consulting offering.
About Intertech
Founded in 1991 by local entrepreneur Tom Salonek, Intertech, Inc. has grown from a one-person shop to the largest combined software developer training company and research-supported consulting firm in Minnesota. Intertech designs and develops software solutions that power Fortune 500 businesses along with teaching these and other organizations including mid-sized companies and state government.
Intertech works with NASA, Wells Fargo, Lockheed Martin, Microsoft, Intel, and other major companies around the United States helping them learn and use technology. Intertech is a Microsoft Gold Partner, a Microsoft Inner Circle member, a seven time winner of the Best Places to Work in Minnesota award, a finalist in the Wall Street Journal's Winning Workplaces award, a multi-year winner of the Inc. 500 and the Inc. 5000 awards for company growth, a winner of the Forbes ASAP growth award, and a winner of the Minnesota Fast 50 growth award. Intertech has been featured in Inc., Forbes, Upsize magazine, the Star Tribune, the Business Journal, the Pioneer Press, the Hudson Star-Observer, Minnesota Business, and Twin Cities Business Monthly.