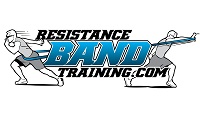 Napa, CA (PRWEB) March 08, 2012
The Elite Training Workshop will be hosted at Jeff and Tiffany Larson's Fitness Revolution franchise in Napa on March 10. The event will bring together 4 leading fitness experts, including Dave Schmitz of Resistance Band Training Systems, LLC, to help trainers grow their personal training business.
The workshop will provide hands on instruction geared toward both helping fitness businesses grow and improve their training techniques. The fitness experts plan to discuss a variety of topics concerning aspects of training and fitness marketing.
"All personal trainers face two main concerns," said Pat Rigsby, CEO of Fitness Consulting Group, the group organizing the event. "The first is that they are constantly trying to improve as trainers, and the second is that they want to find ways to grow their business."
By bringing together leaders in the fitness community, the Elite Training Workshop seeks to address both concerns. One of the fitness industry leaders appearing at the event is resistance band training expert Dave Schmitz.
Schmitz, recently named one of the 100 Most Influential People in Health & Fitness, has decades of experience training athletes with resistance bands. His company, Resistance Band Training Systems, sells bands, band workouts and other training products.
The Band Man, as Schmitz is affectionately called, will be presenting two lectures. The first focuses on using resistance bands as a way to position oneself in the personal training market. The second goes into detail on how to get better at training with bands.
"All kinds of athletes benefit from resistance band training," Schmitz says. "I developed bands as a way to boost performance, but their roots are in injury rehab and prevention. Resistance band workouts are safe, fun, and effective. Best of all, anybody can do them."
Joining Dave Schmitz will be President of Robertson Training Systems Mike Robertson, and Men's Health contributors B.J. Gaddour and Robert Remedios. Remedios has trained professionals and Olympians, while also authoring books on strength and power training.
The fitness experts will be presenting on a number of different subjects, ranging from fitness-specific topics like strength and core training, to business topics like how to run a fitness boot camp.
The speakers hope that discussing their experiences can help other personal trainers. "The Band Man and the rest of these experienced trainers have a lot to teach," Rigsby explained. "Both when it comes to training and how good trainers get their names out there."
The Elite Training Workshop will take place on March 10, but there is a workshop on March 9 available to those who signed up by February 3. This workshop will focus exclusively on aspects of fitness business, and will be run by Rigsby, Nick Berry, and Ryan Ketchum.
For more information on the Elite Training Workshop, visit http://elitetrainingworkshop.com/.
For more information on training with resistance bands, visit http://resistancebandtraining.com/.
About Dave Schmitz: Dave Schmitz is the Co-Owner of Resistance Band Training Systems, LLC and the creator of http://www.resistancebandtraining.com, the only website exclusively devoted to training with large continuously looped resistance bands.
Resistance Band Training Systems, LLC is part of the Fitness Consulting Group family of companies. It is the leading resource for resistance band training. RBT offers education on resistance band training, hosts live events, and offers a training certification and other products.
####