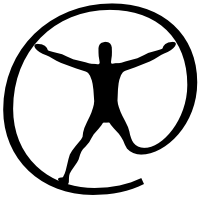 Reply Timeout keeps you on top of your emails
Bethesda, MD (PRWEB) March 26, 2012
The new mxHero plugin, "Reply Timeout," permits an email sender to indicate that he wants to be alerted if there has been no response. This greatly facilitates email usage by providing reminders for time sensitive communication.
The Reply Timeout plugin works by allowing the user to be notified if the recipient does not respond in a specified amount of time. For example, Amy sends an email with a sales proposal to prospect, George. Amy sets a Reply Timeout for two days to ensure that she does not forget to follow up if George does not respond by then. If George does not respond, Amy will receive an email notification alerting her that George did not respond within the time period set.
The plugin works with all email clients, ex. desktop, web or mobile.
mxHero is an open source software platform that can be installed with any email system. mxHero extends email's capabilities through plugins managed by a simple and intuitive interface.
mxHero is being actively developed - the roadmap includes more than 70 functionalities, some unprecedented in email. The current release includes more than 18 plugins, visual reports and statistics.
Alexis Panagides, CEO of mxHero:
"Many emails involve some type of question, for example, 'can you attend the meeting' or 'what price should we go with,' most of those questions are expecting a response, sooner better than later. But in the course of our busy days we can forget some of those questions. mxHero's Reply Timeout is a nice and easy way to keep on top of all that."
About mxHero:
mxHero Inc. (Delaware) is the child of IT industry veterans with over 15 years of experience in email specific technologies. It is in commercial deployment by several hosted email providers with the largest single installation carrying thirty thousand accounts.
mxHero is currently available in source format, a ready to run virtual appliance for VMware and other virtualization platforms and an automated installer for Ubuntu, Debian and Redhat Linux distributions.