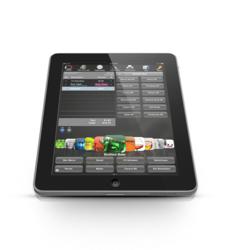 ISISPOS is the modern wireless POS solution that will grow with our company. says Tasty Burgers Partner/Chef and CFO Phil Audino".
(PRWEB) March 20, 2012
ISISPOS Inc, partners with the award winning Franklin Group of Restaurants providing the next generation of iPad POS technology to its newest concept Tasty Burger. Solving numerous challenges from mobile line busting to providing a wireless iPad based kitchen display solution to enterprise wide cloud back office management. Tasty Burger Creates exciting new food ideas that that bring fresh flavors to the streets and provides people with what they love most: tasty and natural food.
"ISISPOS is the perfect Enterprise Solution for our growing burger chain, Tasty Burger.  We have worked with many well known pos systems that are set in their 'old school' ways and just don't compare on any level to ISISPOS.  ISISPOS provides us the flexibility we need not only in day to day operations, but in our expansion.  We have instant Cloud Access, so whether we are on the road using our mobile phones or at a desktop we have complete control of our POS operation.  ISISPOS provides seamless integration with just about any third party software and always accommodates any special requests.  Our entire staff from crew members to managers all find the User Interface top of the line with the utmost ease of use.  ISISPOS is the modern wireless POS solution that will grow with our company. says Tasty Burgers Partner/Chef and CFO Phil Audino."
"We are very excited about our the relationship with Tasty Burger and look forward to expanding our long-term alliance and working closely to further develop the product hand and hand with their experienced management team" stated Paul Perri, Executive Vice President, ISISPOS.
About Tasty Burger :
The first Located in an old gas station behind Fenway Park, TASTY BURGER is an American fast food burger joint — the way they used to be when it all began. Outstanding fresh ingredients are cooked to order in an incredibly fun, laid back atmosphere that has made "Tasty" an instant classic. Enjoy Hereford beef burgers, shakes, rings, fries, beer and wine, surrounded by local artists' work, a free pool table, and a digital juke box with great music, Our late night walk-up window is open every day of the week.
About ISISPOS:
ISISPOS is a revolutionary hospitality point-of-sale system that combines Apple innovation with powerful business logic; it offers fully featured and easy to use solutions designed for the restaurant industry. ISISPOS provides an anywhere, anyplace web-based interface that produces clear reports and analytics of single or multi-store operations, saving companies time and giving them absolute control over their business operations.
Contact: Paul Perri paulp(at)isispos(dot)com
###