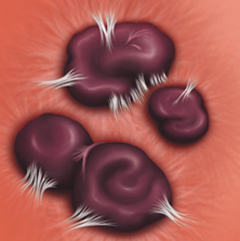 More than 176 million women world-wide suffer from endometriosis. Many are uninformed about how to overcome their pain
Gainesville, FL (PRWEB) March 09, 2012
Larry Wurn, Co-developer of the Wurn Technique®, will join several medical professions in the fields of Physiology, Health Psychology, Nutrition, and Innovative Therapies at the 2012 Endometriosis Symposium. Wurn, who developed the technique with his wife, Belinda Wurn, PT, will share his journey leading up to development of this drug free, non-surgical therapy and the positive effects it has on his patients.
"More than 176 million women world-wide suffer from endometriosis. Many are uninformed about how to overcome their pain," said Larry Wurn, Director of Clinical Research at Clear Passage, a network of physical therapy clinics in various US cities. "Our studies are helping to spread the word about effective natural options for endometriosis sufferers to help relieve their pain and improve their fertility," he said.
Clear Passage Physical Therapy has over 20 years of experience treating patients with endometriosis using the patent-pending technique. Wurn will highlight some remarkable successes at the conference, held in Toronto, Canada on March 10th.
The Wurn Technique® is considered a unique hands-on therapy. Studies noting its ability to decrease pelvic and intercourse pain in women with endometriosis have been published in major medical journals. Other published studies cite its effectiveness improving fertility and sexual function. Accordingly, the work provided by Wurn and his team of physical therapists is considered unmistakable, by many in the field.
"We are pleased that we have been able to provide relief to people who suffer from debilitating conditions with our therapy. We are excited to be given the opportunity to join in the crusade of spreading the awareness of the devastating effects of endometriosis, by speaking at this educational venue, and offering this new therapy," he said.
For more information, contact Clear Passage Physical Therapy at http://www.clearpassage.com/endo-symposium-2012 or at 352.336.1433.