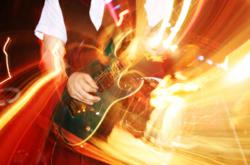 this year, it promises to be even better than before.
Los Angeles, CA (PRWEB) March 09, 2012
Over Labor Day Weekend of 2011, Hollywood-based music production company HillTop Records announced the proud winners of its First Annual Online Music Festival for Songwriters. Eight talented songwriters received cash prizes for their original material, and the festival proved to be a great success overall. Since that time, the record label's team of web programmers have been making strategic changes and improvements to the festival website. Now, they are pleased to announce the return of the event—and this year, it promises to be even better than before.
The web programmers have successfully made it easier for songwriters to enter their songs in the festival. Now, each songwriter is able to create his or her own unique songwriter homepage, similar to an account. Once a songwriter has created a homepage, they are able to enter multiple songs without having to re-enter their information. Each individual song will be displayed on its own page, which may also include links to the songwriter's personal website, Facebook page, Twitter account, YouTube channel, or other social networking site. These features were added to further emphasize the main goal of the HillTop Records Annual Online Music Festival for Songwriters: To promote America's songwriters, and introduce their music to a wider audience. And, like last year, these services are available completely free of charge—there is no fee to enter the Festival, nor is there a fee to virtually attend by listening to the Festival's songs and clicking "like" to vote for your favorites.
To be eligible to enter the Festival, participants must own the copyright to their song (words and music.) All songs must have lyrics (no instrumentals will be accepted) and those lyrics must be in English. HillTop Records also kindly requests that established songwriters (those who already make a significant portion of their income from the songs they write) step aside to allow the event to focus on less well-known songwriters.
All up-and-coming songwriters are encouraged to participate in the chance to win cash prizes for their music this summer. Last year, the big winner was Steve Euto-Mullis, who took home several awards. Euto-Mullis' original song "The Master of the Sky" won the Festival Grand Prize of $1000 for the Best Song of the Festival, as well as $250 for the Best Country Song and an additional $250 for the Most "Liked" Song in July.
HillTop Records is constantly on the lookout for new avenues for songwriters. The company maintains a strong online presence, and songwriters under contract often benefit from having a Unique Songwriter Page that can be used for promotional purposes. Euto-Mullis called HillTop "the label that records America's songs and the company that truly is all about the songwriter."
To find out more about HillTop Records' services, including how to win cash prizes at the next Music Festival, visit http://www.hilltoprecords.com. You can also follow on Twitter @HillTop Records, or catch up on the latest music industry news on HillTop Records' official blog. Like last year, more information on the Summer Online Music Festival for Songwriters can be found at http://www.hilltoprecordsmusicfestival.com.