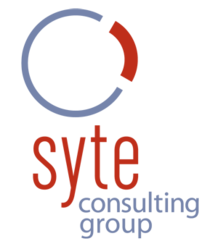 SAP Business ByDesign and SYTE Consulting Group have helped position us to better respond to new opportunities and growth ahead of us, said John Jenning, Controller, Agilyx
Eugene, OR (PRWEB) March 13, 2012
SYTE Consulting Group, Inc., a leading provider of business management solutions for small and mid-sized businesses, announces the completion of a business and financial management project for Agilyx, an alternative energy company and leader in economically converting difficult-to-recycle waste plastics into crude oil through a patented system that is scalable, versatile, and environmentally beneficial. SYTE Consulting Group implemented the SAP® Business ByDesign™ solution, to help Agilyx manage its growing operations more efficiently and effectively, streamline work and reduce manual data entry, and leverage integrated financial information from across the company.
The cloud solution SAP Business ByDesign, deployed by SYTE Consulting Group, offers accurate, real-time reporting of financial information across the organization and provides the full scope of accounting functionality required by growing companies.
"As a young business, we were looking for a solution that provided both the flexibility and depth to meet our needs now and as we continue to grow without investing in a large IT staff or infrastructure," said John Jennings, controller, Agilyx. "SAP Business ByDesign has enabled us to improve processes through automation and workflow, expand financial reporting, and achieve higher financial control and reporting standards. Overall, SAP Business ByDesign and SYTE Consulting have met our expectations and helped position us to better respond to new opportunities and growth ahead of us."
SAP Business ByDesign is a fully integrated business management solution that delivers the best of SAP software, on-demand. This solution is designed as best-fit for companies that want the benefits of large-scale business management applications without the costs of supporting the corresponding IT infrastructure. SAP Business ByDesign unifies multiple business operations and enables companies to implement preconfigured business processes in order to solve immediate problems. Accessed via a single user interface, SAP Business ByDesign delivers pre-configured software for business processes and supports managing financials, customer relationships, human resources, projects, procurement and the supply chain.
"We are excited to be able to offer Agilyx a completely integrated, on-demand suite, that provides the benefits of a fully functional ERP solution without having to worry about obtaining and maintaining the required computer infrastructure," said Erin Koss, principal at SYTE Consulting Group. "SAP's subscription-based cloud approach ideally fits the needs of Agilyx and offers the flexibility required as its business continues to evolve and grow."
About Agilyx
Agilyx is an alternative energy company – the first in the world to economically convert difficult-to-recycle waste plastics into crude oil through a patented system that is scalable, versatile, and environmentally beneficial. Applying its proprietary technology, Agilyx reduces plastic waste normally destined for landfills, produces refinery-ready crude oil, and creates community and local jobs with its small-scale, distributed waste management and energy production approach. The company's affordable, modular systems are sold to industrial and municipal waste plastic generators and aggregators looking to reduce disposal-related costs and increase plastics-associated revenues – all while meeting challenging environmental standards, curbing the need for new landfills, and extracting the often-unused and untapped energy contained within waste plastic. Agilyx has the only known refinery offtake agreement in the industry and currently ships crude oil from its showcase facility in Tigard, Oregon to a refinery in the U.S. Pacific Northwest. For more information, please visit http://www.agilyx.com.
About SYTE Consulting Group
Founded in 2007, SYTE Consulting Group is based in Eugene, Oregon, and resells and consults on accounting/ERP products including SAP Business ByDesign. The firm provides business technology solutions, including applications, consulting, and ongoing support services to companies and organizations throughout the Pacific Northwest. SYTE Consulting Group serves a variety of industries and focuses on delivering total business solutions that help businesses and organizations achieve long-term success through increased productivity, improved efficiency and greater profitability. For more information, visit http://www.sytecg.com.
# # #
SAP, ByDesign and all SAP logos are trademarks or registered trademarks of SAP AG in Germany and in several other countries.
All other product and service names mentioned are the trademarks of their respective companies.