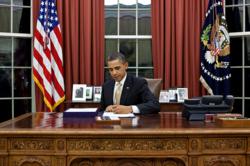 The bill starts to address issues at the root of the unemployment...
Santa Barbara, CA (PRWEB) March 09, 2012
The Middle Class Tax Relief and Job Creation Act [H.R. 3630] was signed by President Obama on February 22, 2012, extending unemployment benefits for jobless workers and maintaining the current payroll tax cut (4.2% instead of 6.2%) through the end of 2012. However, the Unemployment Services Trust's (UST) Division of Nonprofit Research says the bill also begins to remedy some fundamental issues with state unemployment programs. These issues culminated in November when 21 states received FUTA credit reductions for their inability to pay back unemployment fund loans from the Fed. "The new bill starts to address issues at the root of the unemployment funding problems," says UST Executive Director, Donna Groh. "After decades of inertia, it's a first step."
Many legislators tout the new bill for its improvement to an out-of-date unemployment program that, for the most part, has maintained the same regulations since its inception in the 1930s. Many who oppose the bill, however, argue that it does not address the nation's current unemployment rate of 8.3%.
Also included in the bill was a reduction to the maximum unemployment benefit payout duration, now set at 73 weeks (down from 99 weeks) for unemployed workers in states with unemployment greater than 9% of the population. The payout period for unemployed workers in states with unemployment rates less than or equal to 9% will be capped at 63 weeks.
The bill additionally expands "work sharing" programs that can help reduce layoffs. For example, employers will have the option of cutting the hours of 5 employees by 20% a piece, rather than laying-off one employee altogether. The employer could then use unemployment insurance funds to help supplement workers' wages to make up for the lost hours. This, however, does not change the fact that the employer must file an unemployment claim which could negatively affect their Unemployment Insurance (UI) tax rate.
Therefore, HR professionals must ensure they are: 1) taking the right steps when hiring new employees 2) carrying out proper procedures and documentation when an employee is no longer with the company, and 3) try to mitigate all inappropriate claims. CFOs on the other hand, need to be aware of this potentially increasing cost for their organization, as state unemployment taxes increase to make up for state funding deficits and high claims volume. Nonprofit CFOs and CEOs have even more to consider, in that they have the option to get out of the state unemployment tax system altogether by federal law,* says UST.
"Overall, the next decade will need to see vital changes to the unemployment system and public policy at a federal and state level, if our unemployment funds are to recover enough to withstand the next recession," says Groh.
*According to a federal law passed in 1972, 501(c)(3) tax-exempt agencies do pay state unemployment taxes, but they have the option to leave the state unemployment tax system and instead reimburse the state dollar-for-dollar when an unemployment claim is filed by a former employee. UST has been helping nonprofits exercise this option for about 28 years, and views this as an important option for all nonprofits with 10 or more employees to consider. Find out if you qualify.