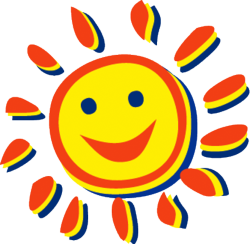 Los Angeles, CA (PRWEB) March 07, 2012
Children's Edutainment Network Inc., a holding company in the children's educational and entertainment space, announced Ian Wynne to the board of advisors this week. Wynne joins a board of experts including Percey Miller, Steve Replin, and Scott Bogan that combined have decades of experience in their perspective field.
Wynne has spent over 7 years working in the world of e-Commerce with a focus on high-risk businesses and high value companies. His initial triumph in this area began with Blizzard Entertainment, maker of the hugely popular game, World of Warcraft. While at Blizzard he was responsible for implementing and ongoing management of global fraud prevention, chargeback management and micro payment processing. While at Blizzard he was successful in saving millions of dollars in potential fraud and over a million and a half in processing optimization.
"It's absolutely incredible to have Ian with us. His background in fraud prevention and micro payment processing is going to prove invaluable to CEN and our future goals," says CEN's Treasurer, Greg Writer.
Writer promoted CEN last December at an event where the two met. "I was drawn to Greg because he had a focused marketing background and a thoughtfulness for the future that I really liked," said Wynne.
CEN is thrilled to add Wynne to their board and look forward to utilizing his skills and unique insight as the company prepares to release its latest public offering.
About Children's Edutainment Network -- Children's Edutainment Network, Inc. (CEN) is a holding company formed for the purpose of aggregating assets in the children's educational and entertainment space, with a mission to provide both children and parents safe and empowering resources that support healthy family values through an innovative combination of education and entertainment. For more information visit: http://childrensedutainmentnetwork.com/about-us/