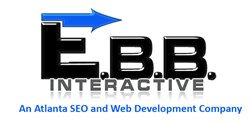 Hawaii is our home, and we want to give back.
Honolulu, HI (PRWEB) March 08, 2012
Hawaii web development company, E.B.B. Interactive, has recently announced a contest in which the company is giving away a free, custom website to a local non-profit organization or educational institution. To be eligible, the organization must be a legitimate non-profit organization or school. The estimated value of the website is $10,000. To be entered in for a chance to win, organizations will need to take the following steps:
1) Go to this page on E.B.B. Interactive's website.
2) Enter a comment with the name of the organization you want to win.
3) Share the blog post on Facebook
4) Google +1 the blog post
"Hawaii is our home, and we want to give back. Our COO was born and raised in Hawaii, her family can be traced back to when Portuguese immigrants came over to Oahu to work the plantations. We have deep ties there, and the aloha spirit is something we embrace. Many of our workers have family and friends in the islands. Non-profits and educational institutions can't afford to have top-notch web development done on limited and mandated budgets. We started brainstorming a powerful giveaway contest, and the idea just came to us. It just made sense", said Scott Jay Ringle, CEO.
The company will accept entries through 4/30/12. Once all entries are submitted, the organization with the most votes will win a free custom web site.
If you have questions about the promotion, please contact Brookes Ringle at bringle(at)ebbwebdesign(dot)com.
To visit the company's website, please go to http://www.ebbwebdesign.com.