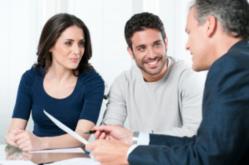 It is important for Christians to be able to recognize financial bondage, but it is equally important to know how to achieve freedom.
Fargo, ND (PRWEB) March 09, 2012
The total amount of consumer debt in the United States was nearly $2.4 trillion in 2010, or nearly $7,800 per person, and has surely grown during the down economy as more families have turned to credit cards to meet monthly obligations. For college graduates who are starting careers and family life with education loans, estimates are over $20,000 of debt per person. The average credit card debt was $6,500 per person and growing.
Family budgeting is not something society does a good job of teaching and with credit readily available it's easy to get underwater fast. So where can a person turn to learn budgeting? What if faith is important to that person and incorporating biblical teaching into budgeting decisions is important?
It is important for Christians to be able to recognize financial bondage, but it is equally important to know how to achieve freedom. Financial freedom manifests itself in every aspect of lives—relief from worry and tension about overdue bills, a clear conscience before God and before others, and the absolute assurance that God is in control of our finances.
Christian Steps to Financial Freedom
Christians must transfer ownership of every possession to God. This means money, time, family, material possessions, education and even earning potential for the future. This is essential to experience the Spirit-filled life in the area of finances (see Psalms 8:4-6). It is simple for a person to claim a total transfer of everything to God, but it's not so simple to do. At first, a person will experience some difficulty in consistently seeking God's will in the area of material things. But financial freedom comes from knowing God is in control. What a great relief it is to turn financial burdens over to Him.
A Christian must get out of debt altogether. Debt exists when a payment is past due for money, goods or services that are owed to other people. Debt exists when the total value of unsecured liabilities exceeds total assets. In other words, if a person had to cash out at any time, there would be a negative balance in that person's account. A family's basic needs are not being met, producing anxiety in the area of financial responsibility.
To attain financial freedom takes a written plan where a family determines living essentials, long-term purchases, elimination of credit purchases and savings.
Learning to Budget
The written budget allows a family to develop a financial path to freedom from debt. Understanding how to create a budget is important and Family Life Credit Services has created a free tool to help families develop a budget – and stick to it.
The Family Budgeting Guide (available as a free download at http://www.familylifecredit.org/education-resources/) includes the forms a family will need, including a budgeting guide, a monthly income and expenses worksheet, and an income allocation worksheet. Using these tools will help a family get on the road to financial freedom.
Family Life Credit Services has been providing credit counseling for over 20 years, helping thousands of families find hope. They are a Christian organization that understands the importance of your faith and have maintained 100% client satisfaction rates. Family Life Credit Services is accredited by the Council on Accreditation (http://www.coastandards.org/).