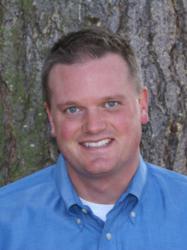 Bellevue, WA (PRWEB) March 09, 2012
Josh Marti, founder and CEO of mobile Customer Engagement Platform Point Inside will participate in technology panel titled "The Building Blocks for Indoor Location," at South by Southwest (SXSW), the leading-edge conference that offers a unique convergence of original music, independent films, and emerging technologies. The session takes place on Saturday, March 10 from 11:00 a.m.-noon at the Austin Hilton, Salon J.
During the session, Marti will discuss how Point Inside takes an innovative tack to meet the challenges presented by consumers who are increasingly armed with smartphones and want apps that make the entire shopping experience more efficient and effective. By leveraging a unique combination of technologies that offer comprehensive indoor mapping, product location and shopper micro-location, Point Inside has emerged as a key player in the "store of the future." Drawing on examples including its partnership with major retailer Meijer, Marti will discuss Point Inside's ability to help retailers create increased and personalized engagement between the shopper and brick and mortar retailers that will:

Help customers discover new products with relevant suggestions
Offer special deals on products to increase the likelihood of conversion
Understand what kinds of offers are most effective for what kinds of shoppers
Gain deep customer insights, for both real-time activation and longer-term strategic planning
ABOUT POINT INSIDE
Point Inside is a mobile Customer Engagement Platform (CEP) that uniquely uses multiple indoor location technologies to provide brick-and-mortar retailers with micro-location marketing and private ad network capabilities. The platform, offered through retailers' branded mobile applications and channels, helps retailers, brands and manufacturers increase revenues and achieve more measurable sales results by giving customers a real-time, in-store retailer connection that saves them time and money. Privately-held Point Inside is based in Bellevue, WA. More information can be found at http://www.pointinside.com/company/about-us/.
Follow Point Inside:
Become a Point Inside Facebook fan: http://www.facebook.com/PointInside
Follow Point Inside on Twitter: @ PointInside