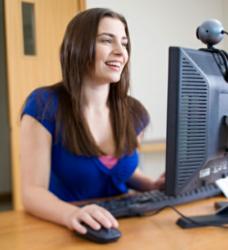 Boston, MA (PRWEB) March 09, 2012
Chatting has been one of the important ways to relay information from one place to another. People talk because it is an integral part of communication that must be observed. Online chatting, on the other hand, is an undying trend that is practiced by many people. This is the sole premise of a chat widget known as Chatwing. It empowers everyone, especially bloggers, to engage in informative chatting time through blogs and websites.
For starters, Chatwing is not just the average chat tool or messenger application. Its features may be simplistic, but it has a wide reach that contributes to its stable visibility today. This chat software became favourable to those people who are active in the Internet, most especially bloggers. Chatwing is also stand-alone, and any user can use it directly from the Chatwing home page. Advanced users prefer to embed Chatwing in websites because its potential amplifies to a considerable degree.
A latest Chatwing study has been released to determine how chatters and bloggers are benefiting from the software. Since the Chatwing widget utilizes website chat, it is likely to target bloggers that are always online. The study emphasized that weekend people love to use Chatwing for leisure and entertainment. This proves that chatting is really important for humanity to thrive well. People also loved Chatwing's wide array of cute avatars that can be used and interchanged.
Even though Chatwing is still a latest release, it is already gathering enough supporters and users in the blogosphere. New bloggers were advised to embed Chatwing in their blogs in order to have an early visibility boost. Within this year, it was expected that Chatwing will continue to rake in more hits despite the other free chat widgets lingering as competitors.
There are various ways on how a blogger can benefit from Chatwing's real-time chat capability. The most famous of these ways is visitor attraction. Once Chatwing is embedded in any blog, it serves as a tool wherein the visitors can discuss certain things. Most things discussed are commonly about the contents of the blog, current events, their opinions and sentiments, and suggestions for the blog. In a way, Chatwing has become a customer service extension.
Chatwing's unlimited chat feature enticed a lot of users from different parts of the world. Based on its uphill climb, the Chatwing live chat software will continue to have more developments in the coming months and will reach more people worldwide.
About Chatwing.com
Chatwing.com has developed live chat software for websites and blogs. The Chatwing.com website offers users the ability to signup and create a customizable live chat feature in 1 minute or less. Users have the ability to customize the size, color, and fonts of the chat product. The ability to chat via social media accounts such as Facebook and Twitter enable Chatwing to offer a personal and unique real-time experience to all sites. Chatwing is 100% free web software.
http://www.chatwing.com
http://www.facebook.com/chatwing
http://www.twitter.com/chatwing