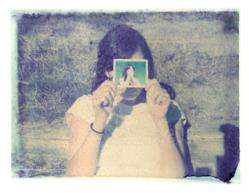 ...my aunt may not have been a model but she looked 20 years younger and had beautiful skin
(PRWEB) March 12, 2012
Marta Rodriguez is the owner of Skin Laser Studios in New York, NY. She's had her own business in the heart of Manhattan for over 17 years but has over 30 years experience in the skin care world as an expert Esthetician, Laser Specialist, and in Hair Removal. She may have found her passion early in life, from an unlikely source at the time: her aunt. The problem was she and her cousins didn't think their aunt was attractive enough to be dispensing beauty advice. She has a special tip and message on beauty tips from the eye of the beholder.
"When I was a young teen, my great aunt insisted on giving my cousins and I secret recipes for beautiful skin," said Marta Rodriguez. "The problem was that my great aunt was not very pretty. We would laugh and say if we used her home made beauty products would we look like her?"
"Years later when I became an Esthetician, I struggled to remember these magic potions for I realized they contained proteins, vitamins, enzymes, fruit acids, anti-inflammatory antioxidants, antibacterial and many more compounds for the skin. By the way, my aunt may not have been a model, but she looked 20 years younger and had beautiful skin."
Here is one tip that Marta recommends from her Aunt:
Tia Face Poultice
(for oily skin)
Grate:
Apples-malic acid-anti-oxidant
Lemon-(a squeeze)-vitamin C-exfoliant
Carrots-vitamin A-cell rejuvenation
Pineapples-anti-inflammatory enzymes
Plantains-astringent & antiseptic
Leave on clean skin for 10 minutes.
Splash cucumber juice and Alfalfa extract to tone and get a little extra protein and vitamin nutrition.
Follow Marta's skin advice on Twitter @SkinLaserStudio