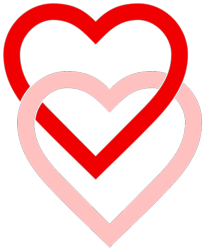 Calgary, AB (PRWEB) March 13, 2012
Danihel Group launches non-profit charitable organization "Danihel Foundation", a function with a strong vision in extending attention to younger children.
"Our focus will be on kids who have been raised in less fortunate families and don't possess the financial comfort in which the majority of middle to upper class families have" claims Paul Danihel. The foundation's attempt will be to support a positive environment for these children throughout their childhood in several different aspects. "They are our future and being raised in a genuine atmosphere is mandatory for any child" says Peter Danihel, founder of Danihel Foundation.
"Growing up as a kid I never thought I would be able to give back to the community that raised me; however, with my significant success and advancement in the online media promotion industry, I can now open doors to children who deserve a better life". The foundation will target the Western Region of Canada following its launch and is expected to slowly expand internationally by 2014.
A small portion of all company profits will be donated to the Danihel Foundation every fourth quarter. This funding will go from helping developing families; all the way to supporting neighborhood K-12 education facilities. The foundation is expected to raise and donate well over $20,000.00 by 2012's holiday season based on 2011's growth rate.
About Us:
The Danihel Group of Companies are responsible for starting one of the fastest growing software companies in Western Canada. JumpStart LLC, one of its primary sub-divisions supplies thousands of well known artists and record labels with YouTube, MySpace, Twitter and many other promotional software and services.
JumpStart gives new coming artists with creativity and talent an opportunity to buy YouTube views and increase YouTube views with ease.