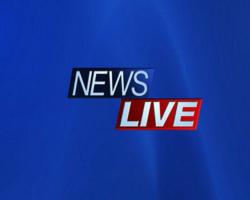 San Francsico, CA (PRWEB) March 08, 2012
During times of information overload, there must be a reliable source that can propel people to think outside the box. One cannot simply trust rumors because there are many ways media can affect the thinking of people. In this matter, the truth can be found in the cyberspace. Newsnang is one of the leading providers of freemium news applications. This Newsnang program is now making a steady streak of fame in the online community. Like its namesake, Newsnang is all about news, current events and accurate information dissemination. A blogger who installs Newsnang in his blog gets the chance to check out the world news at any point of time.
Newsnang is based on the freemium business model. The core of Newsnang is news and visitors can access them easily just by visiting the website. The Newsnang homepage has several News RSS feed panels that can be accessed. The feeds are clickable and they are always updated by the minute. Updates depend on the category being searched. This news widget has a significant impact to any blog, as proven by recent studies conducted by some professionals. This heightens the truth that people are still looking for fresh news to read and contemplate about. There are lots of categories in the feeds, namely: War, Science, Weather, Health, Music, Gossip, Money, Food and many more. These categories are optimized according to global statistics. Once a visitor clicks any category, the panels will display related feeds at the earliest possible time. Some feeds appear within five seconds, while others appear in less than a minute.
This clearly makes Newsnang an immediate source for live news. People on the go, especially businessman, can visit the website and check out the news, rather than actually fumbling over newspapers. Newsnang's sources are 90% accurate because they come from reliable websites, such as Forbes and Stevensducks. Bloggers can also take advantage of Newsnang's features by embedding the widget in their blogs. Embedding doesn't time because bloggers just need to retrieve the HTML code after customizing how they want the widget to appear. This easy accessibility totally raised Newsnang's online visibility. The Newsnang news box has also a very simple user interface, which is why it has been recommended by reviewers from different parts of the world. Also, many bloggers noted that the influx of current events in their blogs really attracted a large base of visitors.
As long as Newsnang sticks to its simple interface but broad reach in current events, it will continue to rake in more followers and users. Considering its development, it has been expected that Newsnang will remain in circulation for a long time.
About Newsnang.com
Newsnang.com is web based news aggregator. Websites can simply embed a newsnang widget into their site and stream news directly to users. Users have the ability to search directly via any newsnang news widget and receive instant news relating to keywords. Newsnang is a free service for websites and blogs.