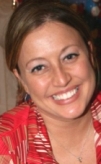 Buying from a local famer's market is not only becoming more popular, but it's important for consumers to keep food safety in mind once they buy these wonderful foods bring them home.
Orlando, FL (PRWEB) March 08, 2012
Fresh food from local farmer's markets can make for some healthy and bountiful family meals. From fresh fruit and vegetables to eggs, cheese and meat—more and more consumers are choosing to buy close to home. The popularity of these markets is growing all of the time. The USDA says as of mid-2011, there were 7,175 farmer's markets operating throughout the US—that's an increase of 17 percent from 2010.
"Buying from a local famer's market is not only becoming more popular, the markets themselves are becoming more available and accessible. But it is important for consumers to keep food safety in mind once they purchase these wonderful food items and bring them home," says Angela Nardone. Nardone's Florida based company provides operations compliance, and food safety solutions for food companies, which helps ensure the world's food supply operates in an efficient and effective manner, resulting in a higher quality of food in the supply chain. Nardone works with restaurants, retailers, distributors, packers and processors around the world.
There are some simple guidelines to keep in mind when shopping at the farmer's market. Milk and cheese make wonderful dishes all year round. But don't be tempted to purchase these unless you can confirm they have been pasteurized. Raw milk can be a breeding ground for harmful bacteria such as Salmonella, E.coli, and Listeria.
There's nothing like a farm fresh egg. But be sure that the grower has followed some basic guidelines. The eggs should be chilled at the market you are buying them from. The FDA requires all untreated shell eggs be stored and displayed at 45F. You should also make sure the eggs are not cracked and that the shells are clean.
Local Meats are a treasure. Just like with eggs, you should check that it is chilled properly at the market—in closed coolers with plenty of ice to maintain cool temperatures. It's a great idea to bring insulated bags with you while shopping so you can keep the meats cool. Also, be sure to keep the meat separate from your other purchases so the juices from the raw meat don't contaminate other foods.
Take care with your fresh produce once you bring it home. Always start by washing your hands before preparing it. Wash you fruits and vegetables thoroughly under running water before eating them, cutting or cooking to remove any dirt or bacteria. You should do this even if you plan to peel the vegetables as residue can get on the knife and be transferred inside the food item. Then, always refrigerate cut and peeled fruits and vegetables within two hours of preparing them.
Farmer's markets are a wonderful place to pick up healthy local food for your family—just be sure to follow these guidelines to ensure healthy food on your table.
About N2N Global
N2N Global's product suite brings powerful solutions for all members of the food supply chain. For Supply Side companies, N2N offers agri-ERP solutions, farm management, food safety, business analytics and traceability software. For direct to consumer and buy side companies, N2N offers food safety, compliance, and asset tracking tools to help ensure the food supply is properly managed for minimized risk. N2N Global provides comprehensive solutions for companies looking for ways to improve efficiencies, enhance profitability, and ensure food safety. To contact Angela Nardone directly, visit her on N2N's twitter page http://www.twitter.com/n2nglobal. For more information, please visit http://http://n2nglobal.com. Through enhanced reporting, notifications, and system "checks", management can feel confident that less burden is placed on local staff to ensure that national suppliers are performing in a manner consistent with negotiated contracts.