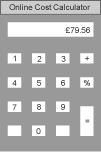 Cloud solutions and increased hosted VoIP demands has led to higher sales of our zero contended high speed symmetric internet connectivity services
Glasgow, Scotland, UK (PRWEB UK) 8 March 2012
EFM and Bonded ADSL are both using existing copper wire technology. EFM is guaranteeing a fixed bandwidth with zero contention, requiring little management while, as Bonded ADSL Internet connection speeds fluctuate throughout the day these bandwidth fluctuations require re-balancing management. EFM's strong uptime guarantee is consequent to its reliability. Bonded ADSL only requires active broadband services and is reliable on up to 8 lines. Subscription costs for both vary dependent on subscription terms and distance from the local point of presence.
Endrick IT has been continuing to fulfil the increasing demand for the installation of both Ethernet First Mile (EFM) and Bonded ADSL during the last twelve months. This success is due to the utilisation of existing copper wire technology, increased demand on internet connection speeds, manageability and competitive costs.
Both EFM and Bonded ADSL use existing copper wire technology. This allows for quicker installation times compared with fibre leased lines. If copper wire currently exists from the local PoP to location of business, either one of these technologies could be installed on an average of three to five weeks. If businesses already have existing active PTSN lines (phone lines) plus an active broadband subscription on these lines, then it is possible to bond these lines almost immediately. This allows for a bandwidth increase without the extended wait. If a business has an active PTSN but without an broadband subscription, an broadband installation on each of the required lines could be a "Fast-track" installation, establishing an up-and-running Bonded ADSL within 48 hours.
Bonded ADSL offers speeds of up to 80Mbps downstream and up to 10Mbps upstream, less approximately 2% average overheads. This speed however, is completely determined by each individual broadband line applied to the bonded circuit. The disadvantage of this method means that in the event one or more of the lines decreasing in speed, it will be reflected immediately on the entire bonded circuit.
EFM on the other hand offers fix speeds from 1Mbps to 20Mbps. Therefore, if a 12Mbps EFM circuit is purchased, a bandwidth of 12Mbps symmetric upstream/downstream is guaranteed at all times.
EFM requires little management; you basically switch on and forget it. Bonded ADSL on the other hand requires a little more attention. In the event of any speed fluctuation, the bonded circuit will have to be rebalanced. This can either be scheduled or managed manually by some internet service providers (ISPs). During the rebalancing process a loss of bandwidth is inevitable due to "push and pull" speed testing.
EFM is becoming more readily available throughout the UK. However, EFM may not be available in all areas. Bonded ADSL on the other hand only requires active broadband subscriptions for bonding to take place. Therefore wherever broadband is available, bonded ADSL will also be available.
Bonded ADSL can utilise up to 8 lines, or even more depending on the chosen ISP. However, Endrick IT recommends a maximum of 4 lines due to overhead requirement. Businesses can also subscribe to different ISPs per individual broadband line. This allows for greater resilience in the event that more than one of the services should fail. If one line drops off completely, the circuit will still remain active and complete, the only difference being a slight drop in speed. EFM on the other hand can only be judged on its impeccable reliability record and the fact that less equipment is required to terminate the connections.
EFM does have costly setup costs, but most ISPs are offering free install for three year term contracts. Not all ISPs are offering free setup on Bonded ADSL installs. Subscription costs vary immensely for Bonded ADSL and rely on certain components being in situ prior to the bonding aspect being applied. EFM on the other hand has more consistent pricing.
Typically Bonded ADSL can be more expensive than Ethernet in the First Mile, but may be the only option available in certain areas. It would be wise to choose carefully before making the decision to install either EFM or Bonded ADSL. The number of lines involved when bonding is required could cost in excess £100 plus per month compared to the cost of EFM Leased Lines.
If an immediate bandwidth increase is required to stabilise internet speed requirements of a workforce, then bonding would probably be the quickest solution. Bonded ADSL requires daily performance management. Therefore "extra skills" requirements will be a necessity unless businesses are prepared to pay an extra fee for ISP management although some ISPs incorporate this service within their package deal which may be included in the monthly subscription fee. If in doubt, hire a professional consultant; the consultation fee may well be a worthwhile investment compared to extra prices which may occur as the result of selecting a service that does not meet individual business needs.
Endrick IT provides all the necessary components to supply Bonded ADSL and EFM including the PSTN lines required. Online quotations are available on their Leased Line Costs web page and their Bonded ADSL Cost Calculator web page.