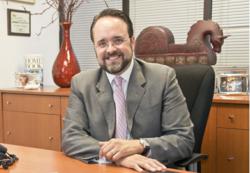 Our goal is to create interactive tools that help our Realtors provide a better experience to their clients.
Miami, FL (PRWEB) March 09, 2012
Last week, Interinvestments Realty® launched two new technical tools and also introduced its bi-weekly digital newsletters.
"The AgentToolbox.pro is an integral part of the new technical tools that we offer. The AgentToolbox.pro is a professional database with a variety of 'smart' digital devices. One of the tools, the eBroadcaster.pro will broadcast an e-mail to an extensive number of recipients through the Internet. It's a very effective way to communicate with a worldwide audience regarding the details of a property when it is available for sale. It also allows us to announce periodic property releases from Developers in the area at discounted prices for immediate sale along with new incentives and special financing opportunities," explains Emilio Cardenal, Executive President for Interinvestments Realty®
"This tool, when combined with eBrochures.pro, will allow our Realtor®-associates to create digital brochures and broadcast them fast and easy. It's a smashing presentation and a very impacting way to showcase our listings. This is extremely helpful when describing a commercial property with its income and other analysis. Two more key features available to our Associates are the Buyers Brochure and the Sellers Brochure, which are excellent guides to the real estate sales and purchase process," adds Cardenal.
"We feel particularly proud our bi-weekly digital newsletters, which are entitled, Real Estate Matters, which is a publication geared to our clientele, and The Agents' Toolbox, which is aimed to the real estate professional in this area. In order to subscribe to Real Estate Matters or The Agent's Toolbox, just e-mail us at news(at)interinvestments(dot)com." concludes Cardenal.