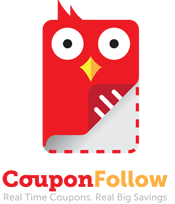 Madison, NJ (PRWEB) March 08, 2012
Invisible Children launched a video campaign earlier this week which aims to raise awareness of Joseph Kony and his actions. While the viral video campaign is clouded by controversy, many people came out in support by purchasing related gear from the Invisible Children store. Yesterday CouponFollow tracked tweets on Twitter and posts on Facebook about a free shipping coupon code for related purchases. The promotional campaign spread through social media channels, and helped the purchasing go viral. CouponFollow noticed thousands of shoppers who came to its site looking specifically for the Invisible Children free shipping promotion.
After only a few hours, the Invisible Children store expired their coupon promotion. However, once the code stopped working, users continued requesting it. "This broke our single day record for users requesting a coupon for a particular site" stated CouponFollow founder Marc Mezzacca.
It is unknown whether the Invisible Children store will again offer a discount on these items. "We can only assume that at the volume of orders the Invisible Children store was receiving, offering a Free Shipping promotion was no longer feasible for them" Mezzacca speculated.
About CouponFollow
CouponFollow.com allows consumers to find the best coupon codes in real-time by tracking popularity and trends of coupons being mentioned on Twitter. The site ranks coupon code popularity by following the number of "tweets" for each coupon code.
More information can be found at http://couponfollow.com.