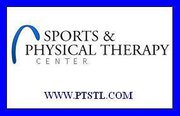 We can recommend exercises designed to improve balance, reaction time, flexibility, muscle strength, and acceleration and deceleration techniques
EUREKA, Mo (PRWEB) March 19, 2012
The Sports and Physical Therapy Center of Eureka, Missouri, invites St. Louis County residents to attend a free seminar addressing the prevention and treatment of sports-related knee injuries. This informational session will be co-hosted by Sean Quinn, Missouri licensed physical therapist and owner of the Sports and Physical Therapy Center, and Dr. Jason Young, orthopedic surgeon at Orthopedic Associates in St. Louis. Their presentation will review common knee injuries often seen among high school athletic teams, as well as preventative recommendations that will be of immediate help for student athletes.
The knee injury seminar is open to the public. It will contain valuable information for coaches, as well as student athletes and their parents. The event will take place on Wednesday, April 11, 2012, at 3:30 p.m. and will be held at the Sports and Physical Therapy Center, 322 North Central Avenue in Eureka.
According to a study published in The American Journal of Sports Medicine, knee injuries are a leading cause of sports-related surgeries among the seven million students participating in high school athletics annually. Nationally, high school athletes suffered more than 400,000 severe injuries from 2005 through 2007; and the knee proved to be the most common injury site. One in four severe injuries required surgery, and over half (53%) were knee surgeries.*
"Our physical therapy clinic has treated many high school students with knee injuries. However, these types of injuries can often be prevented with proper body mechanics," said Quinn. "For example, we've seen a number of patients with anterior cruciate ligament – or ACL – tears. This type of injury is common among football, soccer, and basketball players, and can result in costly surgeries and long recuperation periods that keep athletes on the sidelines. By presenting this free seminar for high school coaches and the local community, we aim to provide important information on how to prevent torn ACLs and other knee injuries. Our goal is to help student athletes avoid unnecessary pain and expense, and continue to reap the benefits of participating in sports."
Quinn noted that the ACL can tear when severe stress is placed on the knee, especially if it is twisted or hyper-extended. This can occur when athletes pivot, jump, stop suddenly, or rapidly change directions. He explains that it's possible to stabilize the knee joint by strengthening the hip and leg– which can help athletes avoid ACL tears and other common knee injuries.
Correct body mechanics is another way to prevent injuries, according to Quinn: "It's important for athletes to learn proper movement and form, and to correct neuromuscular imbalances. We can recommend exercises designed to improve balance, reaction time, flexibility, muscle strength, and acceleration and deceleration techniques. These are all effective ways to reduce an athlete's risk of knee injuries. At our physical therapy clinic, we also focus on improving an individual's overall fitness and core strength as a way to prevent future injury."
These and other topics will be covered during the seminar. Following the presentation, attendees will have an opportunity to ask questions of the experts leading the session:

Sean Quinn, PT: Quinn graduated in 2001 from St. Louis University with a master's degree in Physical Therapy. He practiced physical therapy in an outpatient setting for several years, and opened the Sports and Physical Therapy Center in 2004. Quinn is a Certified Strength and Conditioning Specialist (CSCS), a professional designation awarded by the National Strength and Conditioning Association. His areas of expertise include manual therapy techniques, orthopedics, and sports medicine.
Jason Young, MD: Dr. Young is a St. Louis native. His experience includes extensive study in the treatment of shoulder, elbow, and knee injuries, and he previously assisted as team physician for the Denver Broncos and Colorado Rockies. He continues to participate in research related to sports injury, and his work has been published in professional journals. Dr. Young earned his medical degree from St. Louis University School of Medicine and completed his residency in orthopedic surgery at Loyola University Medical Center in Chicago. He also holds an undergraduate degree from Boston College.
Quinn encourages anyone involved with high school athletics to attend the free seminar, which will explain why so many young athletes have knee problems, and what can be done to prevent and treat them. "At the Sports and Physical Therapy Center, our focus is on total wellness. In addition to providing rehabilitative services, we are committed to educating our patients and the public on how to prevent injuries whenever possible," he remarked. "I hope to see many St. Louis County residents and area coaches at our event on April 11. Together, we can work to prevent these all-too-common injuries. Our goal is to minimize young athletes' downtime, maximize their playing time, and enhance their enjoyment of their sport."
SEATING IS LIMITED. For more information on the free knee injury prevention seminar at the Sports and Physical Therapy Center in Eureka, or to schedule a physical therapy appointment, call 636-938-4065. To learn more about the full range of services provided by Sean Quinn and his team of Missouri licensed physical therapists, visit http://www.ptstl.com.
About the Sports and Physical Therapy Center
Located in Eureka, Missouri, the Sports and Physical Therapy Center was founded in 2004 and serves patients in the greater St. Louis area. Owner Sean Quinn is a licensed Physical Therapist in Missouri as well as a Certified Strength and Conditioning Specialist. He holds a master's degree in Physical Therapy from St. Louis University, and specializes in manual therapy techniques, orthopedics and sports medicine. Quinn worked in outpatient physical therapy clinics for several years before establishing his own practice. Today, the center employs a team of highly skilled physical therapists personal trainers, as well as dedicated finance, customer care and administrative staff. For more information, visit http://www.ptstl.com or call 636-938-4065.
U.S. National Library of Medicine, National Institutes of Health. "Epidemiology of Severe Injuries Among United States High School Athletes: 2005-2007." The American Journal of Sports Medicine. September 2009. ajs.sagepub.com/content/37/9/1798.abstract